Batman Coming to Fortnite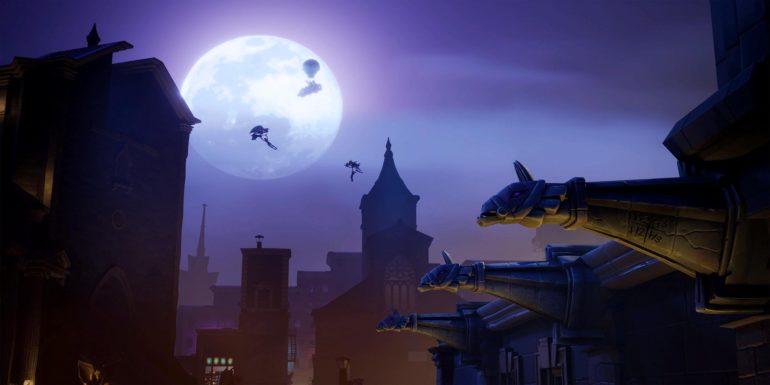 It is likely that Batman is coming to Fortnite in the near future. While there has been no official mention to the Dark Knight, the community managed to uncover some assets related to the hero and his city.
A data miner uncovered Batman's calling card in a haystack in Tilted Town.
This has apparently appeared in tilted town.

[Via @FortniteJPNews] pic.twitter.com/8ULOdwn39G

— Lucas7yoshi // Fortnite Leaks (@Lucas7yoshi) September 19, 2019
Two new weapons, the Batman Grapnel Gun and the Explosive Batarang, have also been leaked.
New 2 Leaked Batman "Grappler & Throwable"!! pic.twitter.com/wxmo1nLfw5

— HYPEX – Fortnite Leaks & News (@HYPEX) September 18, 2019
It would be no surprise if we also see a Batman skin implemented into the game at some point in the near future. We'll also likely see a back bling in the form of a cape.
3D Showcase of (one of) the Male Batman Back Bling(s)!

As the Back Bling has at least two tiers, expect the Skin to have Tiers/Variants aswell! pic.twitter.com/EDqPwvvHUh

— Skin-Tracker (@SkinTrackerCom) September 18, 2019
Gotham City will also make an appearance, possibly replacing Tilted Town while the Batman event is underway. Fortnite Leaks and Info on Twitter released a rendition of the new Gotham City.
*LEAKED* New Gotham City With Buildings!@TheCampingRush @Merl @HappyPower @HYPEX #Fortnite pic.twitter.com/PBlp6HCoos

— Fortnite Leaks And Info (@FNLeaksAndInfo) September 18, 2019
The official Batman Day falls on September 21st this year, and will mark the 80-year anniversary of the appearance of batman in Detective Comics. Epic tweeted the Fortnite x Batman event will start on September 21 at 7 AM CT.