Fortnite Transforms Neo Tilted Into Tilted Town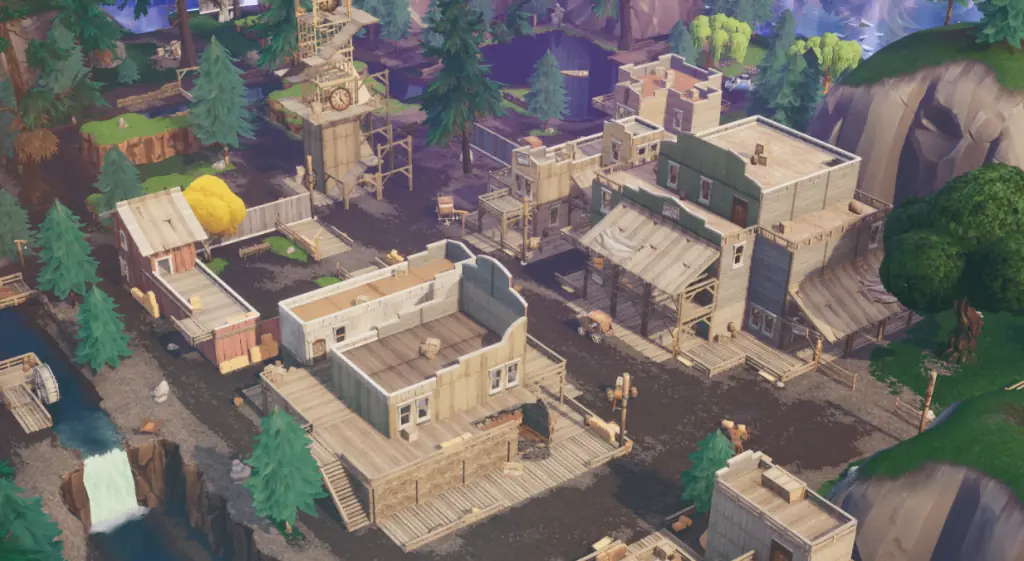 The latest Fortnite v10 patch is here, and players are exploring the new changes in game at this very moment. One of the first things you might notice is that Neo Tilted has been transformed into Tilted Town, an old western looking town with its own rules.
In Tilted Town, players cannot build anything or harvest any materials. Everyone must make use of only weapons, items, and the surroundings. Epic Games released a trailer debuting the new town along with some game play.
Tilted Town has a few other secrets up its sleeve. Certain unvaulted weapons can only be found here, such as the Double Barrel Shotgun, Six Shooters, uncommon and rare Hunting Rifles, and common Infantry Rifles.
This is not the first time players were brought a new zone with rules of its own. In the beginning of Season 9, the Continental Hotel was a place in Neo Tilted where players could not shoot their guns, use items, or eliminate other players.
We are looking forward to seeing what Fortnite has in store for us for the remainder of Season X. Will they bring back old points of interest, or maybe add even more new ones? Look out for future updates to get your answers.