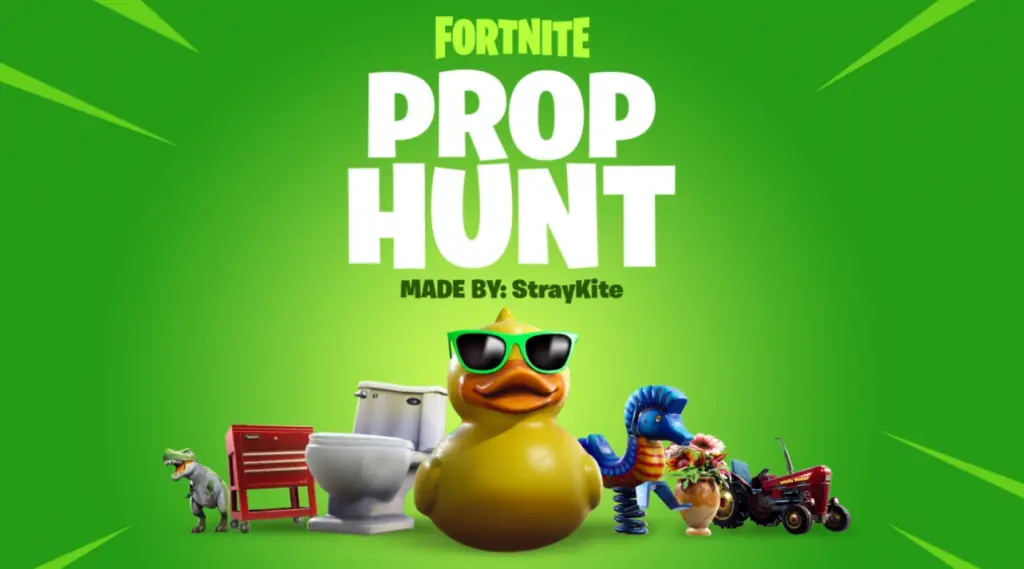 The Fortnite Creative World Cup showcased three unique competitions that are a bit different than the traditional Fortnite Battle Royale mode. These modes can now be found as extras in-game since the tournament. The final event was Fortnite Prop Hunt based competition called Junkyard Juke.
In Junkyard Juke, one large pillar stands in the middle of the map, as the rest of the lobby transformed themselves into various items in an attempt to make it into the middle while the pillar blacked out for a few seconds.
It can be compared to a game of red light green light, just with massive amounts of money on the line.
Fortnite Prop Hunt is a new game mode, explained best by Epic Games:
"The classic community mod has been reimagined within Fortnite by the talented StrayKite dev team.
"Faceoff in a thrilling game of hide and seek with a twist.
"Hiders can turn themselves into almost any decorative object (prop) on the map.
"Their objective, to evade the Hunters and survive until time runs out.
"The Hunters are tasked with finding and eliminating all of the Hiders within the time limit.
"Can you spot the prop?
How to Fortnite Prop Hunt:
To access Fortnite Prop Hunt, you need to download the new featured island using a code. In order to jump into StrayKite's new island, use creative code 6069-9263-9110.
Players will find a new weapon called "Prop-o-Matic".
Here players will find an exciting new weapon called the "Prop-O-Matic".
Epic confirmed they will keep updating this mode, so fans can expect new content and an evolving Fortnite Prop Hunt.