Elder Scrolls Online Login Failed – How to Fix
Everything you need to know about the Elder Scrolls Online "Login Failed" error message, and some potential fixes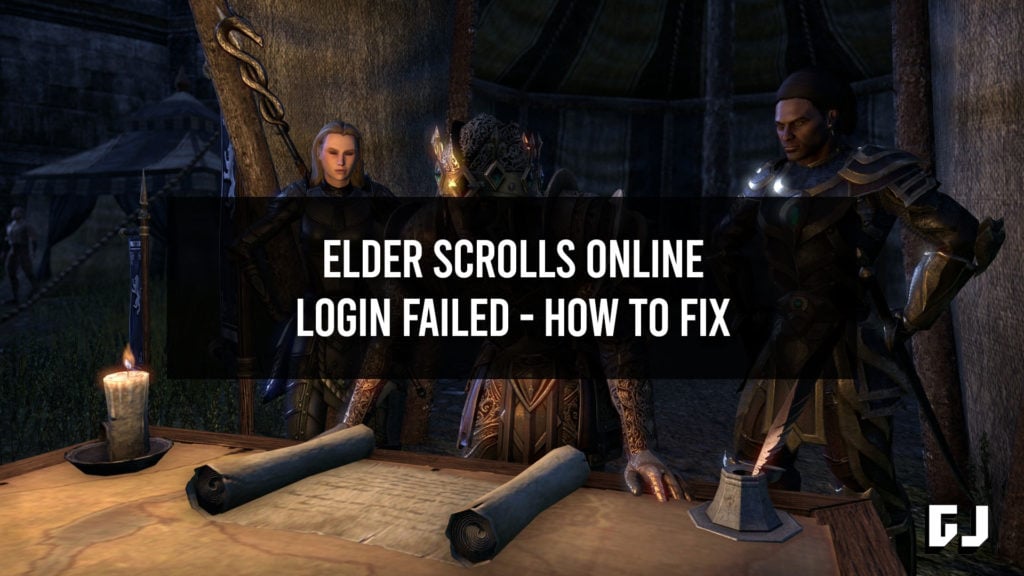 Massively multiplayer online games like ESO are bound to have server issues sometimes. One common error in Elder Scrolls Online is the dreaded Login failed message, and it's not fun to encounter when you try to log in for a gaming session. Generally, this error presents itself when the servers are having congestion issues or connection problems.
Elder Scrolls Online Login Failed – How to Fix
Players seeing the Elder Scrolls Online Login Failed error message cannot connect to the game's servers. The reason for this could be a variety of things, so we've outlined some troubleshooting tips you can follow to verify if the problem is with your internet or on Bethesda's end.
First, we recommend checking the official Bethesda Support Twitter account. The official account is there to communicate with the player base about ongoing issues with servers, relay information about game updates, and post announcements that could somehow affect gameplay. One tip is checking Twitter and looking for recent messages about server issues. You can also check their recent Tweets and Replies to see if they have replied to anyone about issues.
If you're on a console, you may also want to make sure the entire network is not down. If Microsoft or Sony servers are having issues, it could be affecting the whole network and not just ESO. A good way to verify this is by visiting DownDetector for your platform of choice:
A spike in outage reports signifies an issue on the corresponding network's end. In that case, you can visit the support page for either platform and check for announcements regarding problems.
Next, you can consider changing your server in ESO to rule out the possibility that the problem is limited to your server. If you can connect to other servers with no problem, this is likely the case, and you should wait for an announcement or report it to ESO Support directly.
Lastly, if all else fails, you will want to check your own internet connection. If you're having some issues playing other online games, there's a possibility your ISP may be having problems, or your modem and/or router need to be reset. We'd recommend first restarting both your router and modem and retrying the connection in this scenario.
While these are general tips to fix the Elder Scrolls Online Login Failed error, you can always contact ESO Support directly. The support team will assist you in a timely manner and try to resolve your issue.