Is Dune Spice Wars Multiplayer?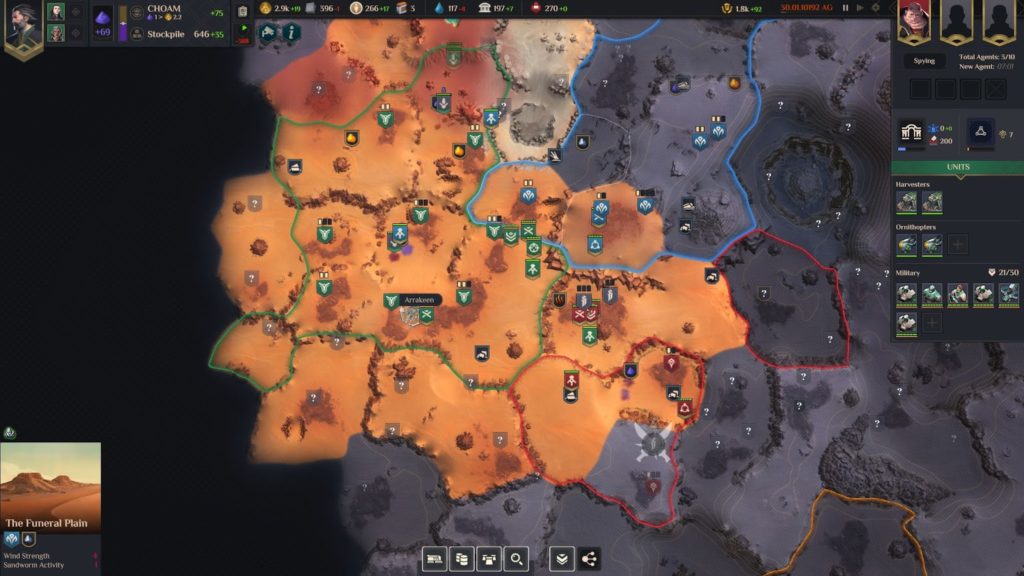 The one thing I know about Dune (and I admittedly don't know much) is that the spice melange that covers the planet of Arrakis is the most coveted stuff in the entire universe. Everyone wants the stuff and it only comes from one place, so naturally there are going to be some disagreements. Such a setting is perfect for a multiplayer strategy game, but is Dune: Spice Wars multiplayer?
Is Dune Spice Wars Multiplayer?
Yes, Dune: Spice Wars is multiplayer, but there's an asterisk next to that yes. Dune: Spice Wars just launched today in an early access build, and as things are right now, there isn't multiplayer functionality. This is because the developers want to make super sure that the core elements of the gameplay are rock solid for a singular player first before they start introducing additional players into the equation. So there will be multiplayer, just not right this second.
In a thread on the Steam forums, one of the developers of the game explained what they're planning for multiplayer.
"The first period of Early Access will be geared towards developing the groundwork of the game alongside our community, to make sure that the core gameplay and mechanics are as polished as possible and can be translated to a multiplayer environment."
"Following that, we'll implement the multiplayer systems and again work alongside our community to iron out any issues and ensure that the Dune: Spice Wars multiplayer experience is as good as it can possibly be."
It's a little disappointing not to have multiplayer right off the bat, but hey, that just gives you plenty of time to get really good at the game! That way, when multiplayer is added, you can gleefully steamroll everyone and take all the spice for yourself.
About the author