Demon's Souls Trophy List (PS5)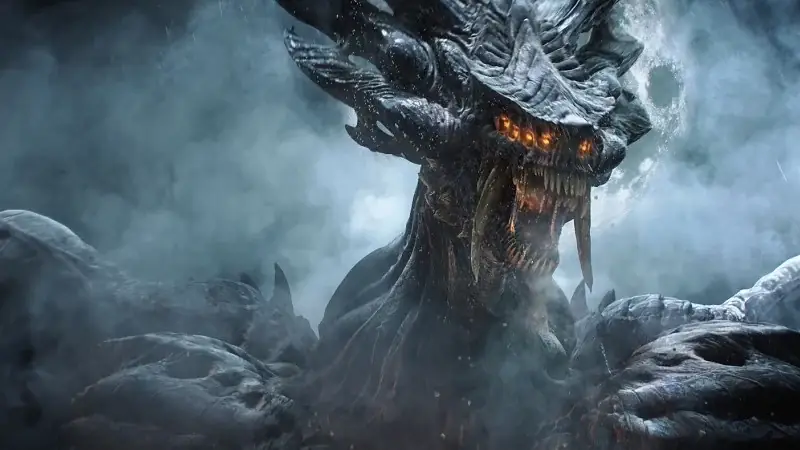 Demon's Souls, the upcoming launch title for PlayStation 5, is right around the corner. The remake of the original 2009 game from PlayStation 3 includes a significant graphics overhaul and a bunch of new content. For those completionists out there, we got our hands on the Demon's Souls trophy list. The list contains 37 trophies in total, with one platinum trophy to collect them all.
A majority of trophies appear to be easily obtainable by playing through the story naturally. Some of the trophy requirements include finding all of the in-game items, which will likely take a long time to complete. We will provide walkthroughs and more guides when the game releases.
Demon's Souls Trophy List
Here's a list of all known Demon's Souls trophies for PS5:
A Dash of Sage: Rescue Sage Freke the Visionary
Adjudicator's Trophy: Slayer of the Demon "Adjudicator"
Armor Spider's Trophy: Slayer of Demon "Armor Spider"
Brother-in-Arms: Vanquish Penetrator with Biorr
Dirty Colossus' Trophy: Slayer of the Demon "Dirty Colossus"
Dragon God's Trophy: Slayer of Demon "Dragon God"
False King's Trophy: Slayer of Demon "False King"
Fists of Legend: Vanquish Dragon God with the Hands of God
Flamelurker's Trophy: Slayer of Demon "Flamelurker"
Fool's Idol's Trophy: Slayer of Demon "Fool's Idol"
King of Rings: All Rings Obtained
Leechmonger's Trophy: Slayer of the Demon "Leechmonger"
Legacy of the Kings: Obtain the Northern Regalia
Maiden Astraea's Trophy: Slayer of the Demon "Maiden Astraea"
Maneater's Trophy: Slayer of Demon "Maneater"
May You Be Unharmed: Vanquish Maiden Astraea without killing Garl Vinland
Not Fooled: Vanquish the Fool's Idol without hitting any clones
Old Hero's Trophy: Slayer of the Demon "Old Hero"
Old Monk's Trophy: Slayer of the Demon "Old Monk"
One of the Few: Obtain Istarelle
One Shall Fall: Vanquish the Tower Knight without killing any archers
One Shall Stand: Vanquish Adjudicator without having him fall down
Penetrator's Trophy: Slayer of Demon "Penetrator"
Phalanx's Trophy: Slayer of Demon "Phalanx"
Return to Form: Help a player defeat a boss
Road to Possibilities: Give the Searing Demon Soul to Blacksmith Ed
Sage's Trophy: All Magic Spells Obtained
Saint's Trophy: All Miracles Obtained
Seekest Soul Power: Embrace the power of The Old One
Slayer of Trophies: All Trophies Obtained
Storm King's Trophy: Slayer of the Demon "Storm King"
Time for Rolling: Cross the walkway through the Idol's volleys of arrows
Tower Knight's Trophy: Slayer of Demon "Tower Knight"
Umbasa: Rescue Saint Urbain
Unwelcome Guest: Vanquish a player as an invader
Witch in the Tower: Rescue Yuria the Witch
Worthy of the Sword: Deliver Makoto to Satsuki
See also: Demon's Souls release date