Deliver Legendary Weapons to Ghost Dropboxes Locations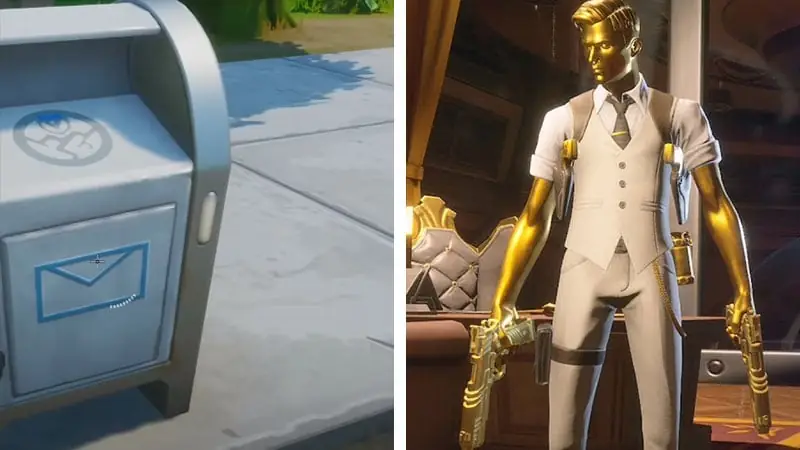 A new week of Fortnite Chapter 2 Season 2 challenges are here, and we're going to show you where to find the Ghost Dropboxes. First, you will need to complete 18 of Midas' Mission Challenges to unlock one of two final missions depending on which side you want to join. If you want the Ghost Midas skin, you will have to deliver legendary weapons to Ghost dropboxes locations.
Delivery Legendary Weapons to Ghost Dropboxes Locations
For this challenge, you will have to pick up two legendary weapons and deliver them to one of three dropboxes. This can be completed in Team Rumble, which has a higher spawn rate for legendaries. We recommend completing it that way because it's much easier.
There are three Ghost dropboxes located throughout the map, and they all look like mailboxes. You can see each location marked on the maps below and can be used to find out which one is closest to you.
Ghost Dropboxes Location 1 – Holly Hedges
The first Ghost dropbox location is at Holly Hedges. Make sure to grab two legendary weapons first, and then head over to this dropbox which is located on the southwest part of the town.
Ghost Dropboxes Location 2 – Pleasant Park
The next dropbox is in Pleasant Park. If you're near this area you will want to head to the southwest part of town to deposit your weapons.
Ghost Dropboxes Location 3 – Lazy Lake
The third and final Ghost dropbox is at Lazy Lake. On the north side of town, you will see the dropbox. Toss your weapons in there to complete the challenge.