Coral Island Farm Name Ideas
A few ideas to help you name your farm!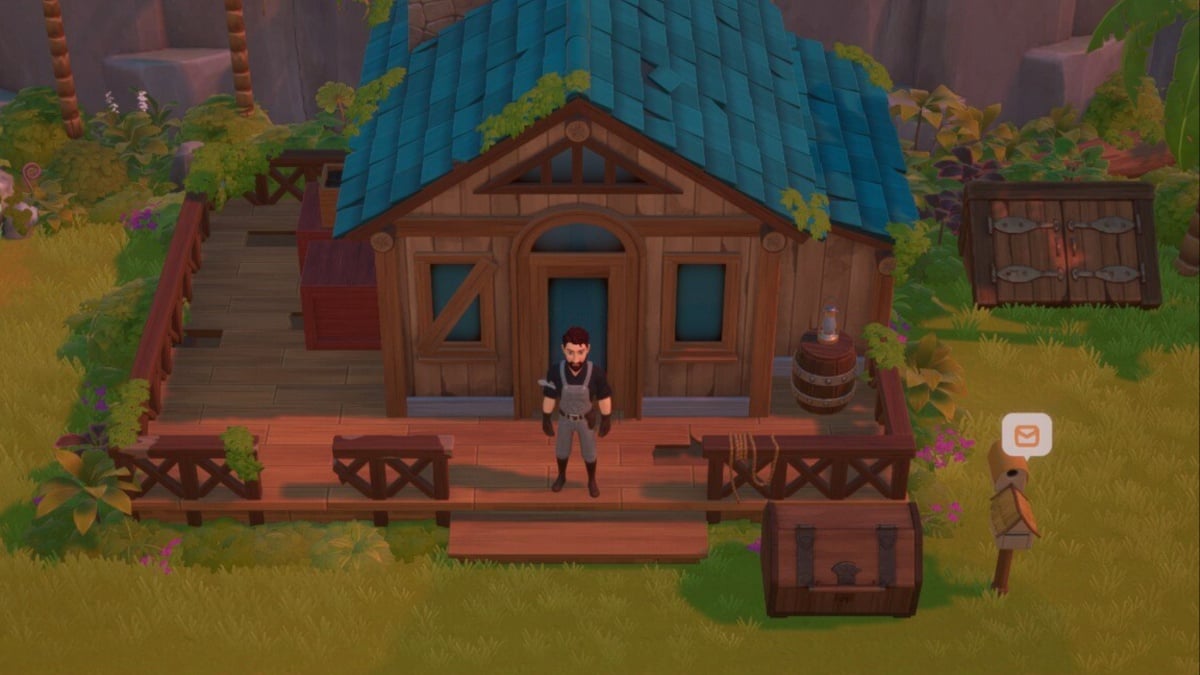 One of the most challenging parts of playing a cozy game of any kind, especially a farming simulator, is coming up with a name for your plot of land. You get too excited, want to have the best name in the universe, and suddenly realize that you can't come up with any ideas.
Here are a few Coral Island farm name ideas to help you kickstart your adventure on the island!
Farm Name Ideas for Coral Island
When you dive deep, there are so many unique farm name ideas for Coral Island that it's almost shocking how much trouble we have coming up with one. If you're like me, you likely spent an hour on character customization, then another hour to name your farmstead.
Related: Coral Island: Cherry Blossom Festival Explained
To help you out, here are a few farm name ideas for Coral Island:
| | | | | |
| --- | --- | --- | --- | --- |
| Lone Pine | Stone Valley | Oasis Grange | Little Acorn | Pleasant View |
| Meadowbrooke | Paradise Fields | Heartsong | Elysian Fields | Nightfall Orchard |
| Grand View | New Hope | Twisted Pine | Beechnut | High Hill |
| Wildflower | Blackwater | Robinwood | Rolling Hills | Deer Acres |
| Golden Field | Brookside | Freshwater | Creekwater | Bitterroot |
| Lost Orchard | Misty Hills | Smilin' Pie | Sunflower Fields | Green Gables |
| Schrute Farm | Tree Trout Farm | Peach Hill | Pepperidge Farm | Honeycomb Hills |
| Stardew Farm | Shimmermist | Tulip Towers | Hopestead | Flower Fields |
| Bayside | Lotus Tree | Lotus Bloom | Seaside Farm | Riverwood |
| Riverview | Meadowland | Breezy Hills | Big Oak | Iron Oak |
This is, of course, just a tiny sample size of potential farm names that you can use. If you wish to come up with a farm name for yourself, here are a few tips:
Think about your favorite fiction, movies, and video games for influence. Take, for example, The Lord of the Rings. There, you have Bamfurlong. It's an odd name, but it represents something you enjoy.
Combine two of your likes, such as Honey and Flowers. Then, you have Honey Flower Farm. Simple!
Go absolutely wild with the name and choose something out of this world, such as Buzzblitz Boulder. Odd!
The ability to name your farm is deep within you, and hopefully, this guide offered you a few ideas or even a name you genuinely like!
---
From the simple tasks, like how to move objects, to the more complex, such as romancing everyone on the island, Gamer Journalist is here to help you navigate Coral Island to the fullest!
About the author