Clash of Clans Celebrates Year of the Rabbit With Rabbit Lanterns and More
It's time to celebrate!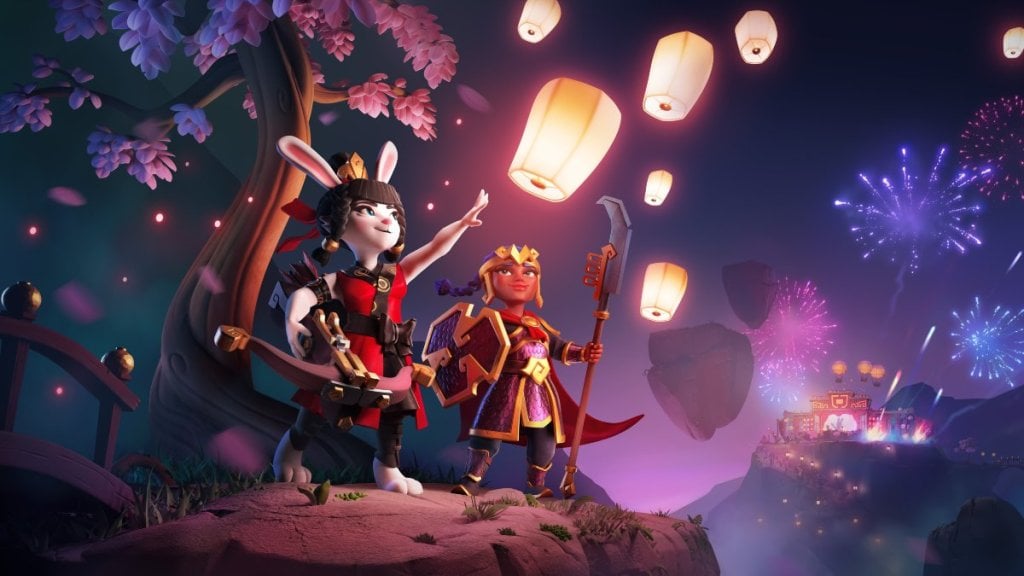 Players of the classic mobile game, Clash of Clans have a lot to celebrate this month, as the game has started its Lunar New Year event, celebrating the Year of the Rabbit. And as with any in-game event, players can expect to see a lot of great event-themed challenges and purchasable items, as well as some other fun bits too. So if you're playing and are excited about the holiday, then here's all there is to know regarding how Clash of Clans is celebrating the Year of the Rabbit, with lanterns and more!
Clash of Clans Celebrates Year of the Rabbit With Rabbit Lanterns and More
Starting off, the main thing that players are going to see right from the get-go is the fact that they are able to journey to a Chinese Lunar New Year-adorned theater. It's entirely themed to get everyone into the holiday spirit, with traditional Chinese decorations to really make it feel true to real life. It also includes a huge theater screen to watch delightful scenes on. The entire theater area is filled with pretty little moments worth exploring.
Related: Best Townhall Level 9 Base Layouts in Clash of Clans
But that's not all, as the game has more to celebrate besides the decorations or the holiday at hand. Players are able to purchase brand new skin, the Lunar Queen which is a Legendary rarity skin that is an adorable rabbit character with warrior clothing. As well as the skin is various Lunar New Year Magic Show-themed items such as floating rabbit lanterns and Magic Show statues.
The fun doesn't stop there though, as there are events and challenges for players to carry out in exchange for some great rewards. There is currency up for grabs as well as various consumables and other great buffs so that you can take the action directly to the enemy.
---
So, that's everything you'll need to know if you want to get engaged in the Chinese Lunar New Year event that Clash of Clans is putting on for the Year of the Rabbit! If this helped you out, then be sure to check out some of our other great Clash of Clans guides too, such as "Best Deck Monk Launch Party in Clash of Clans". And feel free to check out Gamer Journalist on Facebook and give us a like in order to be kept up to date with all Clash of Clans content!