Borderlands 3 Pandora Named Locations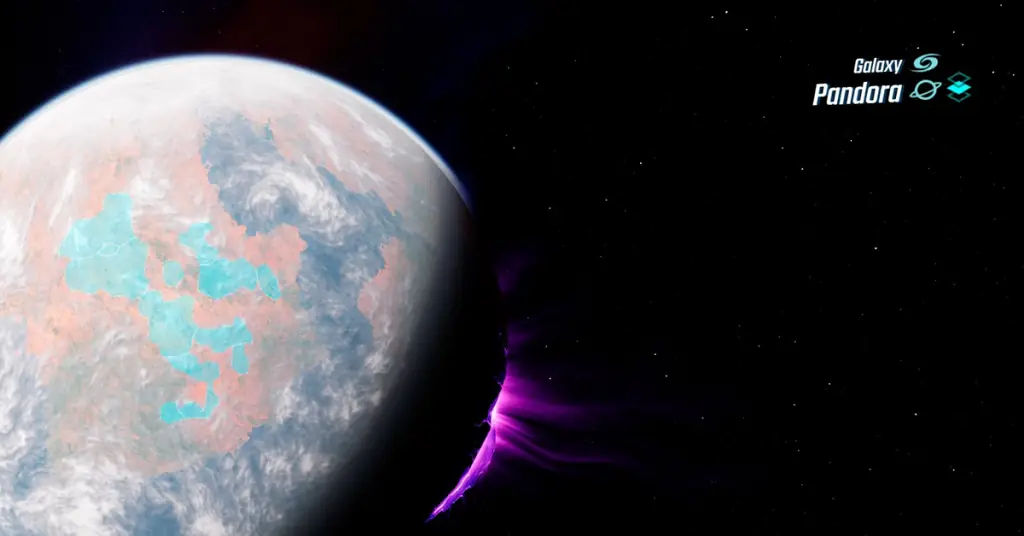 There are 78 different named locations on Pandora in Borderlands 3. In this guide, we'll take a look at each one per zone for the Pandora planet. Doing this will unlock the 'Names for Sand' achievement in Borderland 3.
You don't need to worry about discovering them all in a specific order. After completing the game normally, you can go back and visit each named location individually to discover it.
There are a lot of different locations, so you might want to keep track of them on the map by hitting the L3 button and zooming out to view your overall progress. All you need to do is visit each named location, and wait for the "Area Discovered" message.
You don't need to explore each area 100%. Just stand in a specific area on each zone to get the discovered message and you'll be good to go. Here's a complete list of all the different Borderlands 3 Pandora named locations.
Borderlands 3 Pandora Named Locations
Sandblast Scar

Tannis' Garage
The 'Cade
Diggit Canyon
Reckless Risers

The Slaughter Shaft
Devil's Razor

Roland's Rest
ECHONet Hub37
Phalanx Pass
Buff's Bluff
Bollock's Niche
The Sin-A-Plex
Dahl Refinery
Sheega's Kennels
Cave-in Point
Avie's Fort
The Lonely Pillar
Mesa Marron
Dusty Acres

The Great Vault

Dig Site
Vault of the Architects

Cathedral of the Twin Gods

Fateward Walk
Outer Sanctum
Courtyard of the Damned
Altar of the Twins
Eridium Sluice

Destroyer's Rift

Treacherous Path
Treacherous Drop
Crown of Tyrants
Vault of the Destroyer

Konrad's Rest

The Arrogant Approach
Unused Escape Tunnel
Turntide Shed
Fallback Tracks
Traitor's Mess
The General's Perch
Chapel of Unheard Prayers
Last-Stand Yard
These are No Mines
Bleedout Smithy
Crawling Dungeons
Angel's Light

The Splinterlands

Pitt's Stop
Logan's Spar
The Homestead
The Rave Cave
Sifted Mar
Big Danny's Chop Shop

Guts of Carnivora

Gassup Garage
The Gutworks
Windshaken Catwalks
Mack's Head Room
The Main Stage

Carnivora

Festival Grounds
Stacked Deck
La Cage 'O Tinks
Carnivora's Playground
Azlan's Stash

The Droughts

Crimson Command
Varkid Valley
Ellie's Garage
Ellie's Scrapyard
Super 87 Racetrack
Eridian Dig Site
Raider's Drydock
Sun Smasher Camp
Warchief's Domain
Bloodbucket's Chapel
Pit of Fools
Dahl Orbital Control
Road to Ascension

Covenant Pass

Propaganda Center
Confession Chamber
Shiv's Sanctum

Ascension Bluff

The Sty
Puttergunk's Perch
Path of Sacrifice
Holy Broadcast Center
Spit Respite
This is every individual named location and zone on Pandora in Borderlands 3 (BL3). You can check out our more recent Borderlands 3 content here.