Best Difficulty to Choose in Hogwarts Legacy
Take it easy, or don't.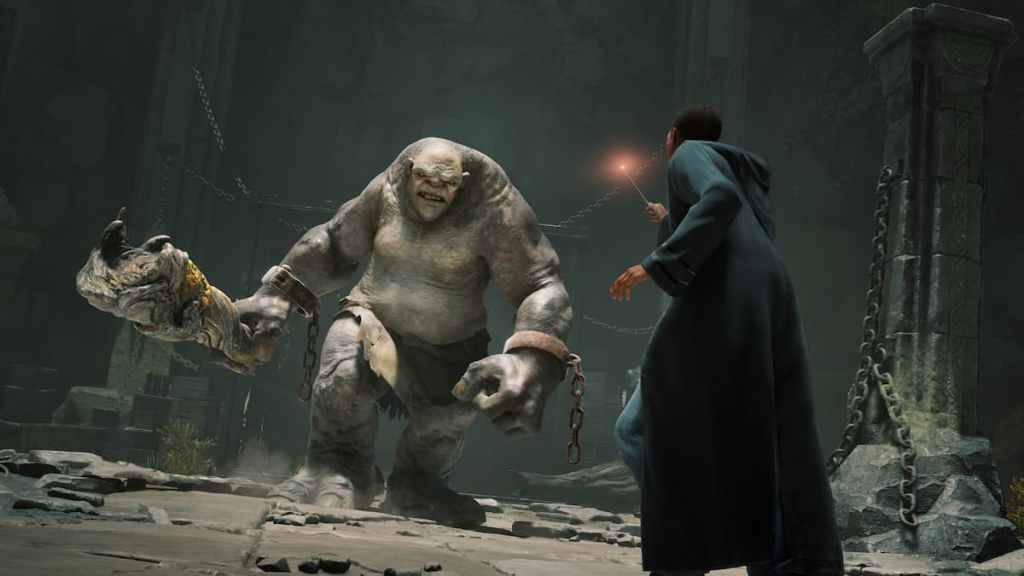 There are games that are merciless and won't feature a difficulty setting, such as the entire Souls franchise. And that's totally ok, that is how they envisioned those games. Having said that, most of the games available will feature a type of difficult selection mechanic. This will make your experience more pleasant or even more heartbreaking. Being able to choose the difficulty setting that will fit you best is oftentimes a make-or-break decision, if chosen incorrectly. With that being said, continue reading to discover the best difficulty to pick in Hogwarts Legacy.
Best Difficulty to Choose in Hogwarts Legacy
To know what is the best difficulty to select will depend entirely on what is your intent while playing the game. Are you a Harry Potter fan looking to discover the Wizarding World in a "oh look, I know that place" manner? Or are you a hardcore RPG fan? A fan that will not be satisfied until you have been killed 236 times by the same troll and will explore all over the world to find its secrets? Or are you just in between? Well, there is a range there for you. So, I will proceed to talk about the different difficulty settings that are available for you.
If you just want to travel the world without minding about beasts attempting to kill you, and you wish to focus on the story itself, the Story (go figure) difficulty will be your best choice. If you want a challenge, but are afraid to suffer an attack by spiders and monsters alike, then Easy is the way to go. You want a balanced experience, and you have played an occasional RPG or two before? Then Normal is the difficult to choose. Finally, if you enjoy the frustration of getting stuck at every inch you move forward in a game, making even the weakest enemies in the game a force to be reckoned with, then Hard will be your doom. I mean, your choice.
Related: Is Hogwarts Legacy Open-World? Answered
So, it is up to you to pick the best difficulty that suits you. Personally, I always pick the Normal difficulty. Most likely, it is the pick that best shows how did the developers envisioned the game's progress. However, it is up to you. Go ahead and face the perils in the Wizarding World, with the difficulty you will be most comfortable with.
---
Hogwarts Legacy is available on PlayStation 5, PlayStation 4, Xbox One, Xbox Series X/S, Nintendo Switch, and Windows. Please check out Gamer Journalist on Facebook to join the discussion and keep up to date with our content. You might also like to check out or guides on Can You Have Pets in Hogwarts Legacy? Answered or Can You Choose Your Patronus in Hogwarts Legacy?.