All Platforms for Warhammer 40000: Boltgun
Fellow Space Marines can smite and smash on any console of their choosing.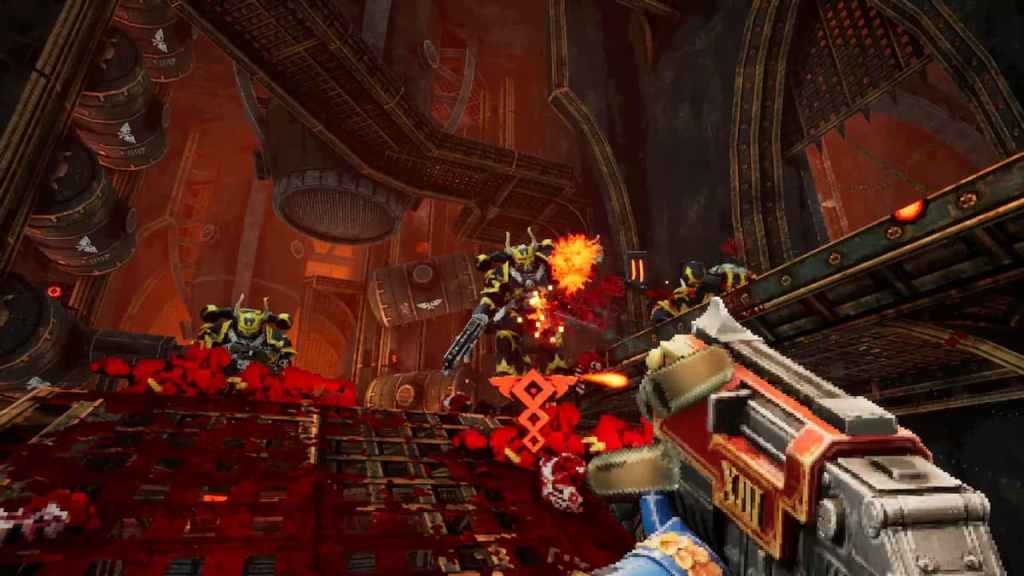 Players who yearn for the days of 90's pixel shooters where your biggest worry was the monster in front of you are in luck. Warhammer 40k: Boltgun puts the player in the boots of a Space Marine from the 40k universe. With voice acting from Rahul Kohli (Midnight Mass, IZombie, The Haunting of Bly Manor), an avid Warhammer 40k enthusiast and gamer, your mission is to save the galaxy from the dreaded deamons of Chaos. This game looks and feels like it was taken straight from the glory days of pixel FPS games such as Duke Nukem, Doom, and the recently released Cultic. Boltgun has been met with initial praise not only for its stellar gameplay and visuals, but for also boasting an extremely approachable price tag compared to other games in 2023. So let's smite and smash, and take a look at all platforms for Warhammer 40000: Boltgun.
All Platforms for Warhammer 40000: Boltgun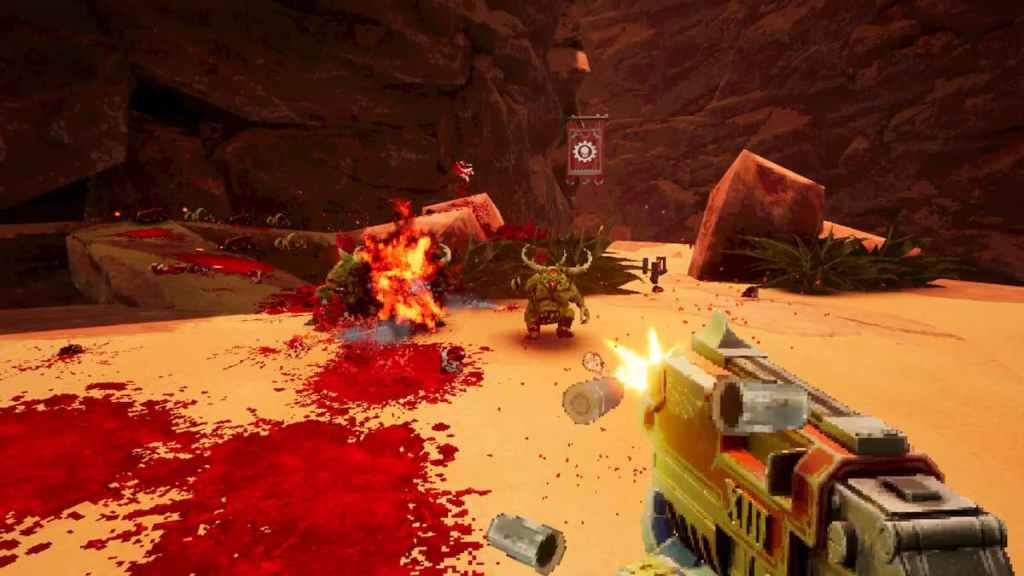 Thanks to the games beautifully designed graphics, the game isn't going to take up 100GB of storage or make you go out and buy a new GPU. The specs for its PC release recommends a Ryzen 5 1500X / Intel Core I5-8400 and a Geforce GTX780 Ti/ equivalent. Both of these parts are well past their prime, yet the game won't tax your system even with these specs.
Related: Why is Warhammer 40k: Darktide Getting so Many Negative Reviews Lately?
Along with PC, Warhammer 40,000: Boltgun is available on Nintendo Switch, PS4, PS5, Xbox One, and Xbox Series S/X. The ability to ship the game on every gaming console out right now allows more players to enjoy the pandemonium of Boltgun. And at a base price of $21.99, any Warhammer 40k fans would be a heretic not to give this game a try.
---
Want more gaming news and updates? Follow our Facebook page and be sure to check out our other articles and guides on all things gaming, only on Gamer Journalist.
About the author