All Darktide Grimoire Locations in Warhammer 40K: Darktide
The precious grimoires are just over here! Wait, I could've sworn it was here last time.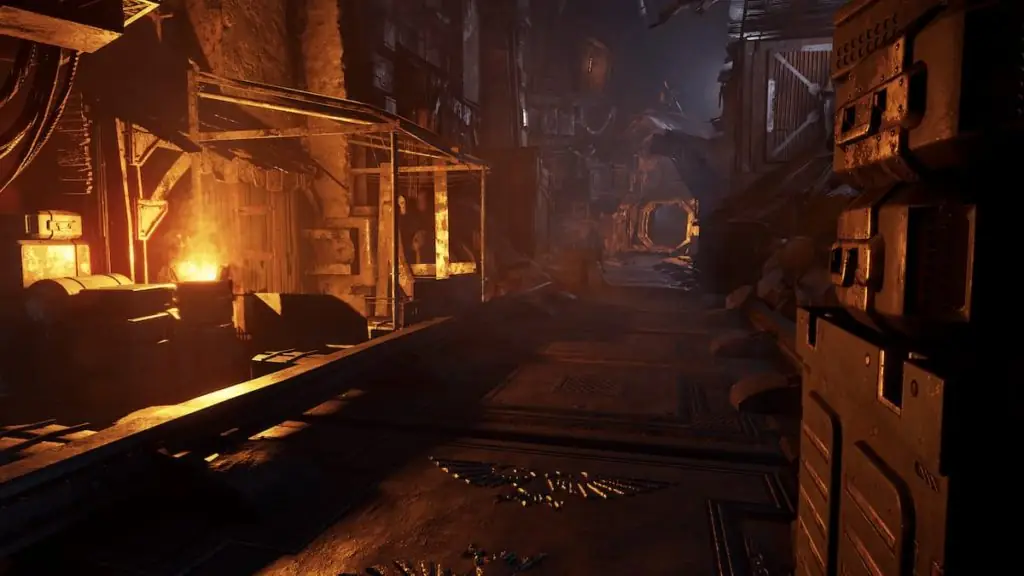 Slashing and blasting your way through hordes of Dregs is not the only objective for players in Warhammer 40k: Darktide. For those who might not have been able to see through the blood and guts, missions taking you into the Tertium Hive will have a secondary objective to complete. During some missions you will be tasked with with retrieving any Darktide Grimoires you see throughout the level. Completing this optional objective will reward players with Ordo Dockets, currency used to buy weapons and upgrades. Sifting through the endless bodies of enemies to find these books might be a bit difficult for some. Knowing the exact location for these textbooks of magic is a bit tricky. So let's smash out the seeds of corruption and find all Darktide grimoire locations in Warhammer 40k: Darktide.
All Darktide Grimoire Locations in Warhammer 40K: Darktide
After loading into a level and receiving the Darktide grimoire optional objective, players will run into a bit of a dilemma. On every mission, Darktide grimoire locations are completely randomized. Meaning that there is no exact location that every book can be found. That being said, finding these grimoires is not a complete needle in a haystack situation. Players will want to keep an eye out for any small spaces in the corners of rooms and areas. You will know if any of these nooks and crannies have one of the books thanks to a green glow emitted by them.
Once players have completed the mission after collecting all of the Darktide grimoires, they will receive their Ordo Dockets. Dockets are key materials for anyone who want to get the best weapons in the game. Keep in mind, not every optional objective is going to have you find these books. Even though all Darktide grimoire locations in Warhammer 40k: Darktide might be randomized, all hope is not lost. By making sure that you are checking every inch of a mission and keeping an eye out for green beams of light, success should be in reach. While it might be a bit more tedious than mindlessly mowing down wave after wave of enemies, you will surely be rewarded for you time.