Xbox 20th Anniversary Event: how to watch, details, and announcements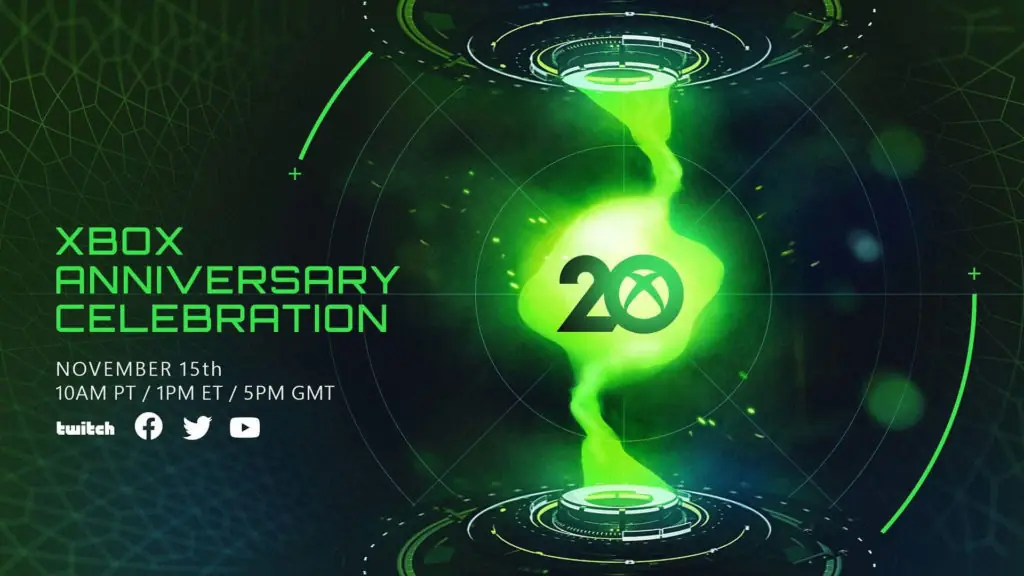 Today marks the 20th anniversary of Xbox, and Microsoft is celebrating twenty years since the release of Xbox with an anniversary event. Twenty years ago, on this date, the original Xbox debuted with Halo: Combat Evolved, marking the start of one of the most popular consoles and first-person shooter franchises to date.
The Xbox 20th Anniversary Event is a celebration taking place via live stream. There won't be any game announcements, Microsoft says. "This broadcast will be a special look back at all the memories we've shared with the Xbox community over the past two decades."
There has been much speculation about potential rumors of a Halo Infinite multiplayer beta and other game leaks and trailers, despite Microsoft announcing that this is more of a celebration than a look at things to come.
How to watch the Xbox 20th Anniversary Event
You can watch the Xbox 20th Anniversary Event live on YouTube, Twitch, and Facebook. The entire event will be live streaming on social media beginning at 10 AM PT / 1 PM ET on November 15, 2021. We anticipate the event will last anywhere between 30 minutes to an hour.
Grab a cup of coffee and celebrate twenty years of Xbox greatness by tuning into the livestream at 1 PM ET on your platform of choice. We'll keep you posted on any exciting new announcements as they come.
Xbox Anniversary Celebration Announcements
Power On: The Story of Xbox is a six part documentary series that debuts on streaming platforms on December 13.
Tom French, Multiplayer Associate Creative Director at 343 Industries, announces Halo Infinite multiplayer begins today to kick off the season. Progression carries over to the full game release on December 8.