WoW Dragonflight Is Returning to This Area in a Big Way
Let us Return to the Forbidden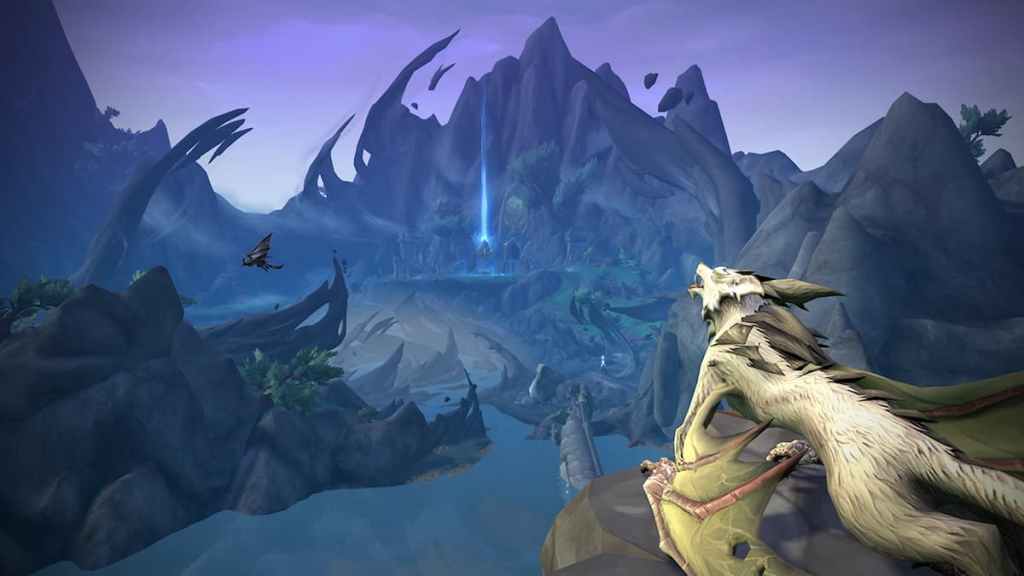 Blizzard has published a new blog highlighting some of the most recent features to be included in Dragonflight Patch 10.0.7! We here at Gamer Journalist are really excited since we are returning to the beginning of the new race, the dracthyr's, storyline, and zone. A lot of new content on the way, let's take a look at some of the key items included, as we return to Forbidden Reach in WoW Dragonflight.
Return to Forbidden Reach
The Forbidden Reach, which was previously only available as the Dracthyr's starting zone in Dragonflight, will now host a new max-level adventure with new enemies and objectives, extra storms, and treasure. There will also be new opportunities to gain reputation with Renown Factions.
Mega-Storm
These world events reward adventurers with upgraded storms gear and will be your primary source of Elemental Overflow. Elemental Overflow is a currency that may be traded for items on the Morqut Islet or Mythressa in Valdrakken.
ZSKERA VAULT
This randomly generated treasure chamber will be loaded with riddles and creatures. The vault will be unique to your character and accessible until the next weekly reset. You will initially be given 6 keys, but in order to get access to other doors within the vault, you must seek more of them in your return to Forbidden Reach in WoW Dragonflight.
You will also receive the Onyx Annulet as a prize. By inserting up to three Primordial Stones, this Annulet can be imbued with the power of the elements. These Primordial Stones can be found when exploring the vaults for wealth. Every combination generates fresh and interesting synergies.
Dragonflying and Battlepets
Six new Dragonflying races will be included, plus multiple new Dragonriding skills. The Forbidden Reach will also get a new Pet Battlemaster and some new battle pets.
Faction Envoys
Faction envoys have been added for those of us who are still working on our renown reputation. Select from the Dragonscale Expedition, Iskaara Tuskarr, Maruuk Centaur, and Valdrakken Accord to help gain a 10% reputation boost for that faction each day. Envoys will also provide quests for extra reputation and Elemental Overflow on occasion.
Patch 10.0.7 and Beyond
Blizzard is adding a little bit of everything in Patch 10.0.7. The Zskera Vaults and new world events provide additional opportunities for adventure, while pet combat provide a more peaceful tone. With enough to keep both grinders and casuals interested, our return to Forbidden Reach in WoW Dragonflight should keep us busy until patch 10.1.
---
Please visit Gamer Journalist on Facebook to join the conversation and stay up to speed on our material. You might also be interested in our guides on World of Warcraft Dragonflight All Profession Masters Locations.
About the author