Will Madden 23 be coming to the Nintendo Switch?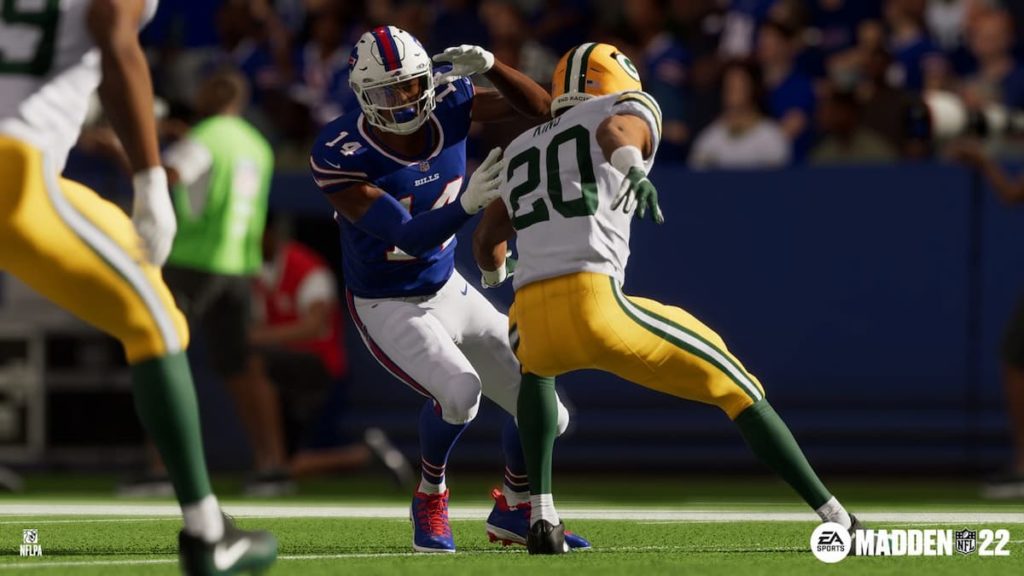 With the NFL offseason in full swing and countless superstars switching teams or setting off on their professional journey, football fans are hitting the sticks to become gridiron kings. Some gamers are wondering whether or not Madden 23 will makes its way to the Nintendo Switch for the first time in the console's history, and here's what you need to know.
Will Madden 23 be coming to the Nintendo Switch?
While nothing has been announced at this time, Madden 23 will likely release during the end of the summer in 2022 (similar to prior Madden games). There will be both old and next-generation console versions available for players to purchase.
There has never been a Nintendo Switch version of a Madden football game in the past. However, with more games becoming available to play on the Switch, many wonder if EA Sports will add Nintendo Switch to its supported platforms.
As of right now, neither EA Sports nor Nintendo have indicated that the upcoming Madden 23 title will be available to play on the Nintendo Switch.
So, only time will tell if Madden 23 makes its way onto the Nintendo Switch. However, it wouldn't be the first time a popular sports title was made available to play on the platform since NBA 2K, FIFA, and MLB The Show are all now available to purchase on the Nintendo Switch.
It's also worth noting that the Madden video games typically follow suit of their EA Sports counterpart, FIFA. So, with FIFA now playable on the Switch and featuring cross-platform capability, I feel there's a very good chance that Madden 23 will release on the Nintendo Switch later this year.
Especially since EA Sports has been adamant about expanding the Madden and EA brand for the last several years, and one area they've neglected seems to be the Nintendo Switch. So, with the rise of the Switch and EA Sports' perceived ingenuity, I could certainly see it happening this time around.
One thing we do know is that there's sure to be an enormous amount of hype surrounding the launch of Madden 23 in the coming months. So, we'll continue to keep you updated on everything as more information becomes available.