Where to Find the Chest of Fortune in Sea of Thieves
The best chest, better than the rest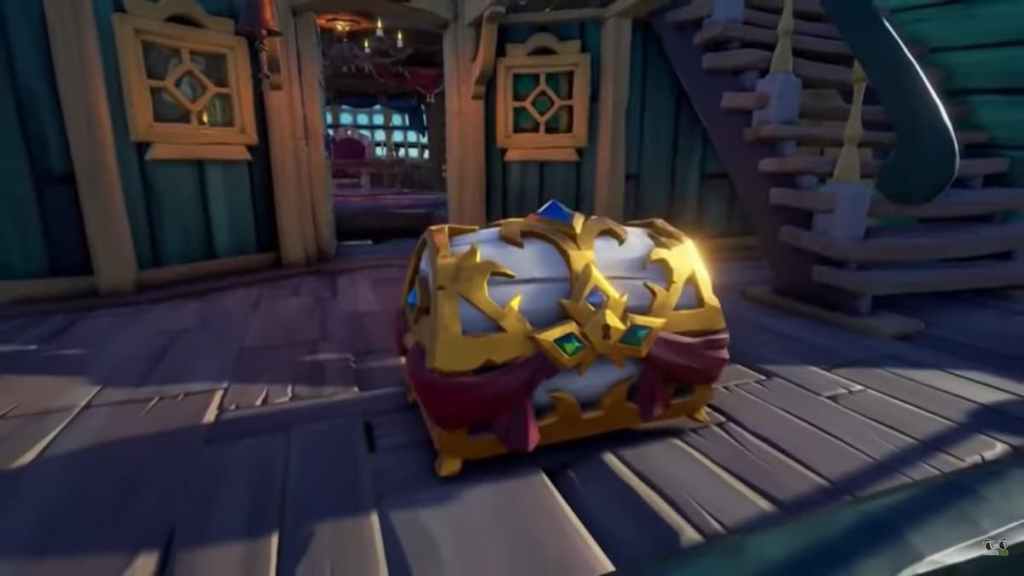 Sea of Thieves Season 9 has finally arrived! With every new Season release, there's more to explore and discover. Treasure is always one of the biggest additions. You are a pirate after all, what could be better than more unique and high-value loot? The Chest of Fortune is one such treasure in Season 9. You can sell it for a high price but of course, first, you have to find it. So where do you find the Chest of Foruten in Sea of Thieves?
Where to Find the Chest of Fortune
The Chest of Fortune can be found in the fortuitously named Fort of Fortune. The Fort of Fortune will appear randomly throughout Season 9 but only once at a time. If you miss it you'll have to wait till it comes around again. This also means there is only one Chest of Fortune at a time so you will be fighting other players as well as the skeletons guarding the vault that the chest is located in.
Related: How to Fix "StrawberryBeard" Error in Sea of Thieves?
The Fort of Fortue island appears with a loud blaring horn sound and a giant red skull in the sky hovering over the island where the fort is located. You'll have to rush to be the first one there and make your way through to grab the chest.
Once you have the chest you will turn it in at the Gold Hoarders Emmasy. You will be rewarded with 20,000 gold as well as the Fates of Fortune ship and weapons cosmetic skin set. The 20,000 gold makes the chest one of the most valuable chests in the entire game. The Fates of Fortune cosmetic skins are also considered very rare and valuable.
---
For more on Sea of Thieves check out All Sea of Thieves: Return of the Damned Journal Locations. Be sure to subscribe to our Facebook Page for more tips, guides, news, and updates on your favorite video games.