When Does Friends vs. Friends Release?
Fight Against Friends!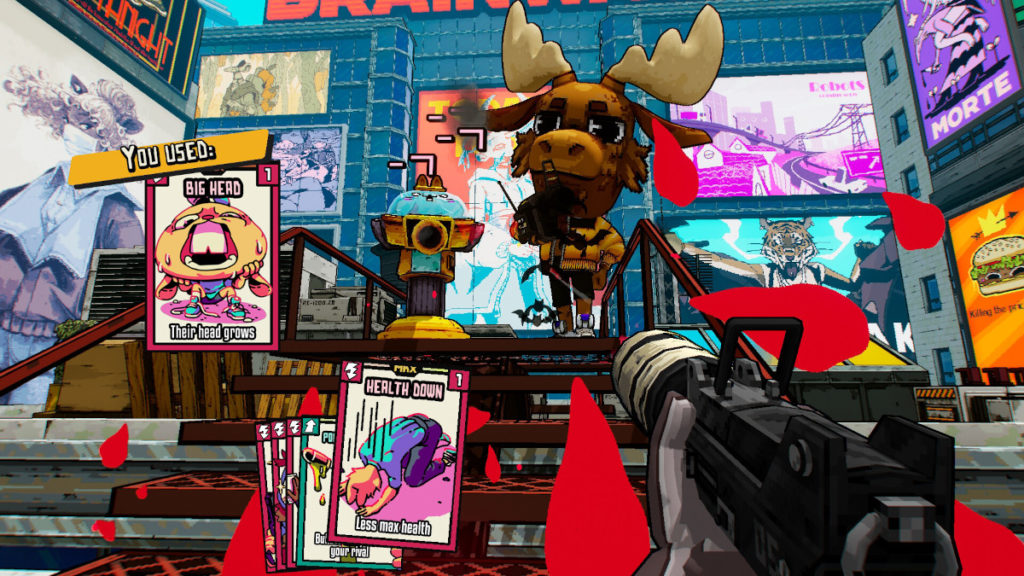 Friends vs. Friends, an expedient, cartoony deck-builder from Brainwash Gang and Raw Fury, was announced at Gamescom Opening Night Live. In this vibrant hybrid of cards and combat, players control one of ten characters in the arena filled with with fast-paced warfare. But, the big question remains: when will gamers be able to add this one to their libraries? Read on to find out!
When Will Friends vs. Friends Release?
As of writing, there is no release date listed for Friends vs. Friends. It is, however, available to wishlist via Steam. And, there will be demos available at Gamescom and PAX West for those who'll be in attendance.
For those interested, here's an official synopsis for Friends vs. Friends, via a press release:
"Friends vs Friends is an online PvP shooter that combines combat and deck building. Choose a character, build your deck with crazy cards and remember – you're always just a friend away from a good time! Play 1v1 or 2v2 in online, fast-paced, chaotic combat. Level up, get new cards, improve the ones you already have, and unlock new characters with their own unique skill. Powers, weapons, and debuffs are all played from your card deck. Become a titan, invoke a friendly turret, leach health with vampire bullets and make them have a big freaking head."
Related: When Does Under the Waves Release?
Stick with Gamer Journalist for more on Friends vs. Friends as it's made available. In addition, we'll be covering select game reveals from Gamescom and other events just like it!