Wacky Wizards Spooky Halloween Update
The intro for the Wacky Wizards Halloween Update is live, and here's everything you need to know about the event and new ingredients.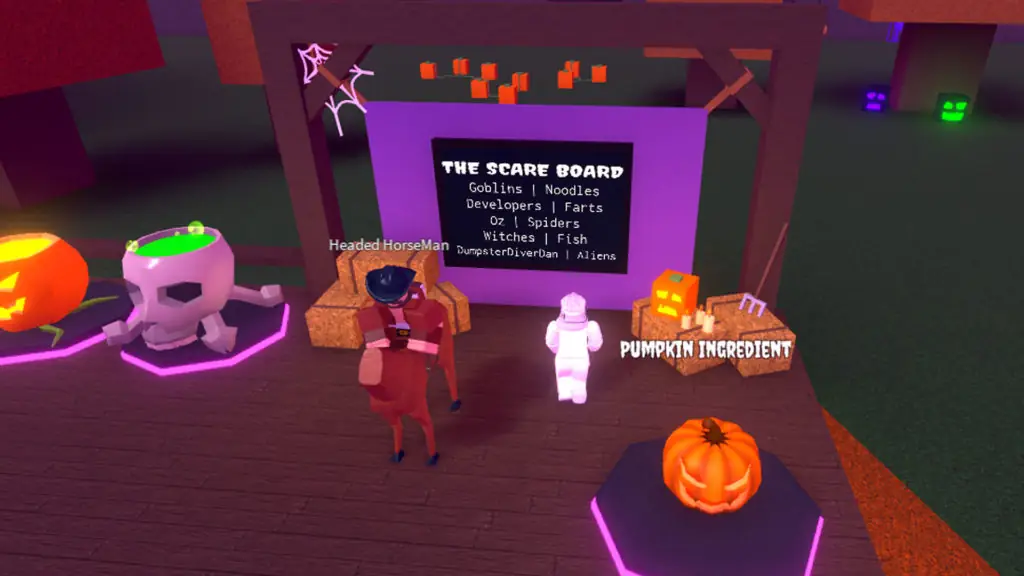 Wacky Wizards is here with another update, this time to celebrate the spooky month of October. The Wacky Wizards Halloween Update goes live on Friday, October 8, at 5:00 PM ET. Today marks the intro of Wacky Wizards Halloween, so we can expect a few tricks and treats coming our way courtesy of the developers. Here's what's new so far in the Wacky Wizards Spooky Halloween update.
Make sure to check out our Wacky Wizards potion list for a complete list of all recipes if you still need to fill out your spellbook.
Wacky Wizards Spooky Halloween Update
The Wacky Wizards Halloween update introduces the 2021 Pumpkin. Participate in the 2021 Halloween event to unlock a limited-time ingredient. You can visit The Scare Board in the center of the cauldron area and speak with the Headless Horse to learn how things work.
First, there are candies hidden all over the map, you can pick them up to collect them, and they will respawn after a short time. You can also obtain Candy Corn by trick or treating at the various NPCs around the map. To acquire the new Pumpkin Ingredient, you will need to pay 1,800 Candy.
You will need to create various potions to scare different NPCs around the map to complete the objectives. Here's all the information from the Scare Board:
Goblins are scared of Noodles (Noodley potion)
Developers are scared of Farts (Beans or Rotten Sandwich)
Oz is scared of Spiders (Spider-pet Potion)
Witches are scared of Fish (Flounder potion)
DumpsterDiverDan is scared of Aliens (Alien Potion)
To scare all of the NPCs, you'll need to craft the appropriate potion using the ingredient clues, walk over to the NPC, and drink the potion to scare them. After scaring all of them and obtaining 1,800 Candy Corn, you can unlock the new Pumpkin Ingredient and craft some new premium potions.
There are also various other rewards to redeem for Candy Corn, with more coming every week:
Headless Horseman Title – 1,000 Candy Corn
Skeleton – 1200 Candy Corn
Zombie – 800 Candy Corn
Jack O'Lantern – 1600 Candy Corn
Skull Cauldron – 1,400 Candy Corn
Pumpkin Ingredient – 1,800 Candy Corn
Note that there is a bug currently which can prevent some players from seeing Candy Corn. You can reconnect to a server to fix the problem.
Wacky Wizards Halloween Potion Trader
There is also a Wacky Wizards potion trader available on the side near the update notice. You can create all three potions on his potion list to receive 10 Candy in return.
Overall, you have three ways to obtain Candy Corn:
Finding it randomly around the map
Trick or Treating and scaring NPCs
Visiting the Potion Trader
That's everything you need to know about the Wacky Wizards Halloween Update for now. Enjoy, and stay tuned next week for more updates!