VCT Stage 2 Masters Iceland: Sentinels heading to Grand Finals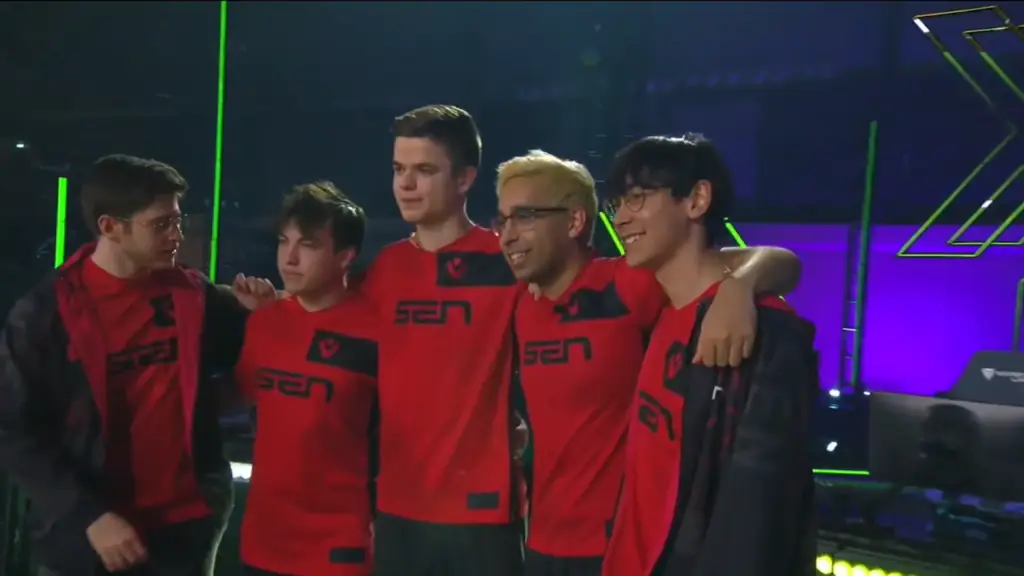 Sentinels have persevered through Europe, Brazil, and South Korean powerhouse teams to make it to the Grand Finals from the upper bracket. Sentinels were the frontrunners coming into this tournament by a large margin and have demonstrated those odds in stride. The North American guardians have not dropped a single set in their best-of-three sets and are effectively the gatekeepers to a higher echelon of Valorant pro play.
The major carries for Sentinels this tournament have been TenZ and ShaZaM, both of which are capable duelist players with top-tier knowledge and mechanics. TenZ has single-handedly helped Sentinels skyrocket to the top team in the North American Challengers Series and has continued the trend by topping the charts in KD ratio and Kills per Round while being top five in Average Combat Score, Average Damage per Round, and First Kills per Round. ShaZaM follows closely behind TenZ in the aforementioned categories, and although he does not 100% measure up to the Canadian prodigy, having two of the top five offensive players in the tournament is a recipe for success.
Looking Forward
The largest question surrounding this lineup is whether or not TenZ will be able to continue playing with his current roster. TenZ is on a temporary loan from Cloud9 and has been since Challengers 1. With Sinatraa's absence, TenZ was able to step up and help Sentinels create a double duelist composition that steamrolled the North American competition.
The team has earned a sizable pool of VCT Qualifier points with the current roster heading into Sunday and will be looking to take the winnings of Masters Reykjavik. Winning Masters 2 would guarantee Sentinels a slot as the top two finishing North American teams, point-wise of course.
The standout team has had a few days to rest and prepare for their counterparts who will be playing today on the 29th. Whether or not Sentinels will face off against FNATIC, NUTURN or Team Liquid remains to be seen, but one thing is clear: regardless of their opponent, this current iteration of Sentinels are a beast of a team.