VALORANT Agents Ability Damage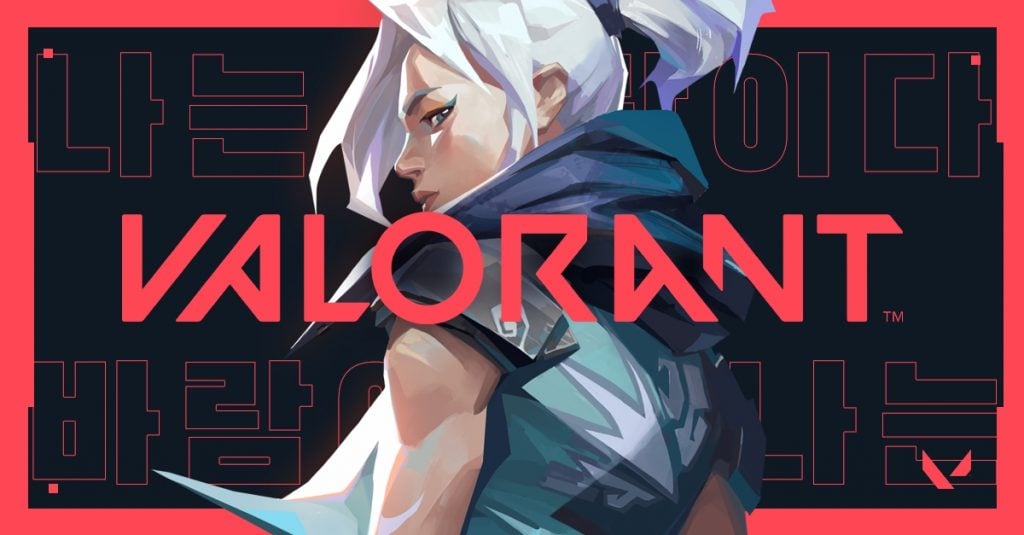 Each Agent in VALORANT has unique abilities that behave differently and do different amounts of damage. There are also many mechanics in the game that we didn't even know existed. In this guide, we take a look at every VALORANT Agents' ability damage and other stats.
On this page:
Breach Ability Damage
It turns out Breach's daze ability is pretty brutal. Breach's daze debuff results in an 85% slow, 80% reduced rate of fire, and a 50% reduced aim recovery. Stats gradually recover throughout the duration of the debuff.
Flashpoint (Q)
0.5 seconds to pop
0.1 – 1.75 seconds flash duration
Fault Line (E)
10 – 50 meter Range
3 second daze debuff
Aftershock (C)
2.2 second charge time
60 – 175 damage
Rolling Thunder (X)
38 meter range
6 second daze debuff
Brimstone Ability Damage
Wondering what Brimstone's Stim Beacon actually does? Turns out it's actually pretty useful. His molly actually does the same damage-per-second as Phoenix's but lasts twice as long.
Incendiary (Q)
8-second duration
60 DPS (15 damage/0.25 seconds)
2.5 seconds to kill enemy in full armor
Sky Smoke (E)
0.75 second expansion duration
14.25 second smoke duration
Stim Beacon (C)
10% faster rate of fire, reload speed, aim recovery, and equip speed
4 second buff duration
12 second beacon duration
Orbital Strike (X)
2 second windup
4 second strike duration
120 DPS (20 damage/0.16 seconds)
1.28 seconds to kill enemy in full armor
Cypher Ability Damage
Did you know Cypher's tripwire debuff is actually the same as Breach's daze? Here are some stats on all of Cypher's abilities.
Cyber Cage (Q)
6-second cage duration
0.75 second activation time
75% slow that recovers over 0.35 seconds
Spycam (E)
6-second cooldown on marking dart
Pings enemy location every 2 seconds
1.5 second channel to remove dart
Trapwire (C)
3 second tether and reveal
3 second daze debuff
5 damage
Neural Theft (X)
12 meter cast range
2 second upload time
20 second window to use it on dead body
Jett Ability Damage
Updraft (Q)
Tailwind (E)
Cloudburst (C)
3.25 second smoke duration
Blade Storm (X)
150 damage to head
50 damage to body and legs
Omen Ability Damage
Learn Omens' cast times, ranges, and cast time for all his abilities down below.
Paranoia (Q)
35 meter range
2 second near sight debuff
Dark Cover (E)
0-80 meter range
12-second smoke duration
30-second cooldown
Shrouded Step (C)
0-15 meter range
1 second cast time
0.75 second reform time
From the Shadows (X)
4 second total cast time
2.5 second shade form
0.75 second reform time
Omen's near sight debuff means he can only see within 7 meters in any direction.
Phoenix Ability Damage
Find out exactly how much Phoenix's abilities damage other players and heal himself for. We also learned that Phoenix's respawn animation is only 1 second after using Run It Back.
Curveball (Q)
0.5 seconds to pop
0.05 – 0.8 second duration
Hot Hands (E)
4 second duration
60 DPS (15 damage/0.25 seconds)
2.5 seconds to kill full armor enemy
12 health-per-second (3 health/0.25 seconds)
48 maximum health healed
Blaze (C)
6 second duration
40 DPS (10 damage/0.25 seconds)
3.75 seconds to kill full armor enemy
72 HP maximum heal
Run It Back (X)
10 second duration
1 second respawn animation
Raze Ability Damage
Contrary to popular belief, Sage's ultimate can do as little as 30 damage. Many people believe it's a guaranteed one-shot kill. Raze's satchel also does high damage to Sage's wall, which many people might not be aware of.
Black Pack (Q)
5 second duration
25-75 damage
10x damage to Sage wall
Paint Shells (E)
15-55 damage dealth by both nades
2 second primary nade fuse time
1.3 second secondary nade fuse time
Boom Bot (C)
100 HP
10 second duration
50-125 damage
Affected by bullet tagging
Showstopper (X)
Sage Ability Damage
Detailed stats for all of Sage's abilities can be seen below, including her wall mechanic and how the decay works. One interesting thing to note is that damage causes Sage's heal to stop, except for fall damage and friendly fire damage.
Slow Orb (Q)
9 second zone duration
65% slow
30% jump height reduction
Healing Orb (E)
5 second heal duration
20 health per second (5 health/0.25 seconds)
2 second heal lockout after taking damage from any source
Barrier Orb (C)
40 second wall duration
1000 starting HP per segment
Decays after 8s
Decay ends at 5 remaining with 1 HP per segment
Resurrection (X)
3.3 second total animation time
2 second of invulnerability
1.3s of vulnerability
Sova Ability Damage
Sova's specialty is revealing enemies and doing damage with arrows. Find out exactly how much damage he does and the duration of his arrows below.
Shock Bolt (Q)
Recon Bolt (E)
5.625 second duration
Pulses every 1.875 seconds
1 second reveal duration
35 second cooldown
Owl Drone (C)
120 HP total
10 second drone duration
5 second dart cooldown (refreshes on-hit, can stack)
Dart pings 3 times, revealing for 0.9 second every 1.2 seconds
Hunter's Fury (X)
66 meter range
80 Damage
1.2 second reveal duration (to Sova only)
Viper Ability Damage
Viper's abilities along with their damage and fuel drainage/decay can be found below. It's important to note Viper regenerates 5 fuel every second she is alive.
Poison Cloud (Q)
20 minimum fuel to cast
6.67 Fuel drained per second
10 decay damage per second
Decay damage recovers 20 HP every 1 second
Toxic Screen (E)
20 minimum fuel to cast
6.67 fuel drained every second
10 decay damage every 1 second
Decay damage recovers 20 HP every second
Snakebite (C)
8 second duration
25 DPS (1 damage/0.04 seconds)
6 seconds to kill enemy with full armor
Viper's Pit (X)
5 seconds to return when exiting
10 decay damage every 1 second
Decay damage recovers 20 HP every 1 second
Miscellaneous Info
Getting shot by bullets slows by 80%, which recovers exponentially over 0.75 seconds.
Friendly fire does 33% damage.
Bunny hopping can grant an additional 10% speed boost if done correctly.
Wall Plates have 400 HP.
Knife Damage
Have you ever wondered how much damage the knife does in VALORANT? Now we know, and it turns out there's an additional bonus for backstabs.
Left-click deals 50 damage.
Right-click deals 75 damage.
Both receive 2X damage when backstabbing or against a Sage wall.
Spike Mechanics
Aside from completely eliminating the opposing team, the objective of each map is to either plant or defuse the Spike. Here is some useful Spike information that might help you win some rounds, like how long it takes to plant the spike and how long it takes to defuse it.
It takes 4 seconds to plant the Spike.
The Spike takes 45 seconds to explode.
3.5 seconds to defuse halfway
7 seconds to defuse fully
0-25 seconds – 1 beep per second
25-25 seconds – 2 beeps per second
35-40 seconds – 4 beeps per second
40-45 seconds – 8 beeps per second
Credit for all damage information in this post goes to ClakeyD on Reddit.
About the author