Upcoming 2022 PlayStation Exclusive Titles
Six titles coming to PlayStation in 2022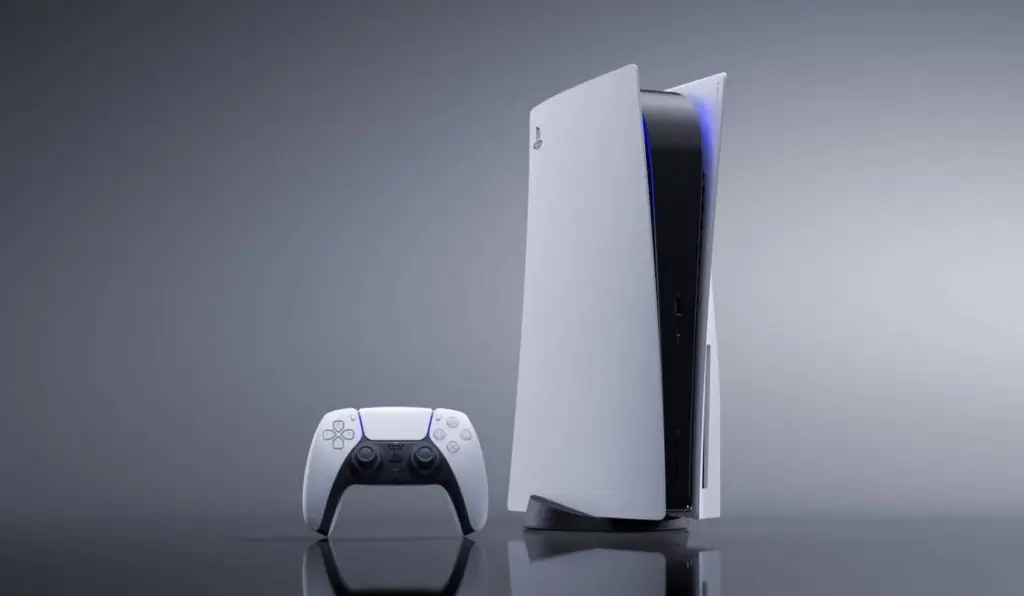 And so, 2021 comes to a close, paving the way for 2022. Putting aside, y'know, literally everything else that's been going on in the world lately, it's actually been a pretty decent few years for gaming. Lots of big name releases pushing the boundaries of gameplay and graphical design, and 2022 is slated to be more of that. It doesn't look like the world will stop being its… lovable self anytime soon, so hey, plenty of time for more great games. Here are some of the upcoming PlayStation exclusive titles for 2022 to look forward to.
Quick aside before we get started here, when we say "PlayStation Exclusive," that means these games are available first and foremost for PlayStation 4 and/or PlayStation 5, though some of these games will also be coming to PC either in simultaneous releases or later down the line. Sony's getting a little less cagey with their licensing, it's a good thing. Anyway, onto the games.
Upcoming 2022 PlayStation Exclusive Titles
Sifu – February 8, 2022
The late, great Bruce Lee once said, "Don't fear the man who knows 1,000 techniques, fear the man that has practiced one technique 1,000 times." Martial arts ain't something you can master overnight; it takes years of dedication and training. Of course, when you're in a life or death street fight, time is something you don't have a surplus of, so you have to use every trick you have up your sleeve.
In Sifu, you'll be matched against a seemingly endless gauntlet of combatants with nothing to rely on but your fists and your wits. When you fall in combat, your magic pendant will revive you at the cost of your youth. At first, this can be beneficial, as you'll become older and stronger, but as that age progresses into elderhood, your strength will leave you. You'll need to master your techniques quickly and efficiently to become a light-speed master.
Horizon Forbidden West – February 18, 2022
When it came to games that really showed off the breadth of the PlayStation 4's processing power, Horizon Zero Dawn was the hot ticket item. Its massive, lush setpieces populated with gigantic mechanical wildlife showed Sony wasn't playing around when it came to next-gen hardware.
With Horizon Forbidden West, Sony is poised to make that magic happen all over again, this time on an even bigger scale thanks to the muscle of the PlayStation 5. Join Aloy as she ventures into lands rarely entered by humanity in search of answers to the Earth's inevitable demise. There will still be plenty of lush locales, but this time they'll be joined by incredible dynamic environments and events, from powerful rainstorms to even bigger and meaner monsters.
Gran Turismo 7 – March 4, 2022
I've never been much for stock car racing, but the recent popularity of Microsoft's Forza Horizon 5 has proven that the sport will always have its home in the hearts of gamers. Naturally, Sony isn't one to let Microsoft hog all the glory, which is why they've got a new installment of their own high-speed racing series.
Gran Turismo 7 is being billed as the pinnacle of Sony's long-running Real Driving Simulator. The game will feature a variety of modes designed to appeal to players of all preferences, be they competitive multiplayer enthusiasts or solo Sunday drivers. One major draw is the return of GT Simulation Mode, originally introduced all the way back in the first Gran Turismo. In this mode, you can play through a solo campaign career, buying, selling, and tweaking your cars to reach on-track perfection and take that last lap.
Forspoke – May 25, 2022
Those of us in nerdy circles have become intimately familiar with a particular storytelling trope in recent years: the Isekai, which is Japanese for "other world." Basically, any story that involves someone being yanked from their reality and dumped in another to undergo a grand adventure is an Isekai. It's quite the pervasive archetype; have you ever read Dante's Inferno? That's pretty much the earliest Isekai ever written.
Our Isekai victim of 2022 is Frey Holland, protagonist of Forspoken. Yanked from her home in New York City by magical circumstances, Frey is dumped in the land of Athia, which is currently in the iron grip of a corrupt sorceress. Armed with a magical sentient bracelet named "Cuff," Frey swiftly becomes the last hope of salvation for Athia as she dashes through massive, blighted landscapes and fights back using a combination of spellcasting and home-grown parkour skills.
God of War Ragnarok – TBD 2022
Man, our boy Kratos sure is good at ticking off heavenly pantheons. The guy tries to settle down and start a family, and he's still getting salty gods knocking on his door, looking to pick a fight. On the bright side, he has his son Atreus with him, so a journey to pick a fight with the entire Norse pantheon doubles as a family vacation!
Following where the previous God of War left off, God of War Ragnarok will see Kratos and Atreus voyaging through the Nine Realms in search of information on the Prophecy of Loki, and the end of days it will bring about. Kratos is packing his usual spate of weaponry, including his axe, shield, and blades, and there will be plenty of new weapons to obtain as the two explore the fantastical vistas of worlds beyond their own.
Ghostwire: Toky – TBD 2022
Japan makes a great setting for stories with supernatural themes because Japanese mythology is rife with fascinating concepts and characters. You could fill an entire library with information about Japan's various spirits, gods, and yokai, which would probably prove helpful in case they suddenly invaded Tokyo.
When a mad cultist spirits away Tokyo's entire populace, replacing them with malevolent yokai, a young man named Akito begins to manifest bizarre abilities toeing the border of spiritual and supernatural. Using these abilities, Akito will need to become a pro-bono Ghostbuster, hunting down evil spirits with a combination of martial arts and spiritualism. This game's been in a bit of a weird developmental place since its reveal in 2019, but the devs are dead set on getting it out in 2022.
There you have it – six upcoming 2022 PlayStation exclusive titles to look forward to. We'll keep you posted on those official release dates as we get closer.