Unreal Engine Unveils First Teaser for the Matrix Awakens: An Unreal 5 Experience
Unreal Engine unveils first teaser for The Matrix Awakens: An Unreal 5 Experience ahead of official reveal on The Game Awards.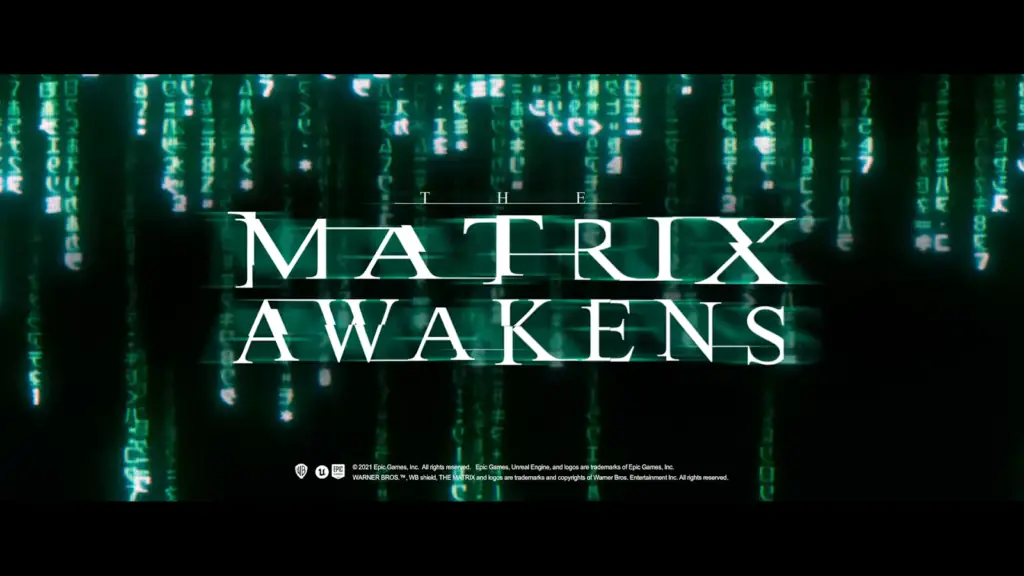 Weeks ahead of the official release of The Matrix: Resurrection, Epic Games' Unreal Engine will be releasing The Matrix Awakens: An Unreal 5 Experience, a game that seems to have some sort of connection with the upcoming movie. The Game Awards has announced that they will be premiering the game during the event.
The Matrix Awakens will be an interactive storytelling game that features Unreal Engine 5's capabilities. On the official announcement, The Game Awards states that the game is already available to be pre-downloaded on Playstation 5 and Xbox Series X/S, which seems to be the only platforms where the game will be made available for players. The franchise has already released three video game titles, Enter The Matrix (2003), The Matrix Online (2005-09), and The Matrix: Path of Neo (2005), the first two of which are considered canon.
The 15-second trailer doesn't include any gameplay aside from a close-up clip of modern-day Keanu Reeves asking the question: "How do we know what is real?". It is also important to note that Keanu Reeves' face seems to be CGI but is difficult to tell due to the image looking extremely real, which supposedly features the capabilities of Unreal Engine 5. The teasers immediately transition to the official game poster and the announcement saying that players can download it directly from their site.
The Matrix series has long been considered one of the classics in movie history and has stayed relevant in popular culture until today. A lot of fans have expressed their excitement for the release of The Matrix Awakens, which is the sequel to the 2003 film, The Matrix Revolutions. Despite the movies being 18 years apart, there is a lot of support from the community. Most of the newer viewers are coming to see Keanu Reeves, who has recently received a lot of fame from his John Wick series.