Ubisoft's Skull & Bones release date pushed back to 2022-2023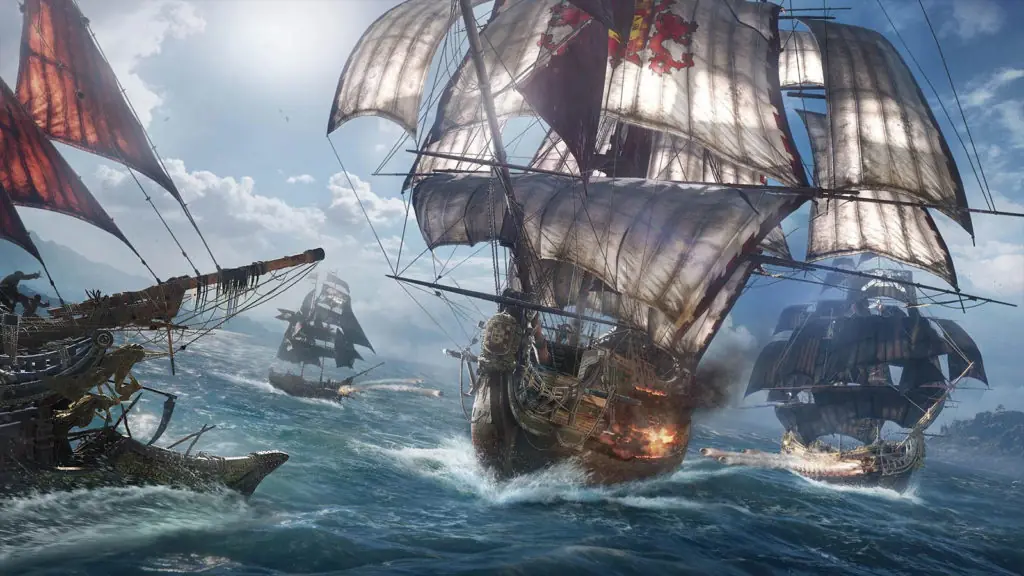 In the latest Ubisoft Q1 2021 earnings report, the company disclosed that its upcoming naval combat game, Skull & Bones, will now be releasing sometime in 2022 or 2023. It's not the first time Ubisoft has delayed the title, as the company released an update in 2020 explaining that they dreamt up something bigger for Skull & Bones, and the ambitions come with some challenges that require time to solve.
The delay is sort of to be expected, considering the state of development due to the pandemic. Many companies and game studios are pushing back release dates for other titles as a result, but most people would likely wait for a proper release than a botched and rushed game.
Ubisoft's year ahead for 2021 and 2022 will include some exciting releases like Far Cry 6, Rainbow Six Quarantine, Riders Republic, The Division Heartland, and Roller Champions.
Skull & Bones is one of Ubisoft's many expansions to their portfolio lined up for the years to come, which include other titles like Avatar, Beyond Good & Evil 2, Riders Republic, and Star Wars.
In addition to the Skull & Bones news, the report gave us some insight as to how Ubisoft is doing as a whole. They've achieved record performance for the Assassin's Creed franchise thanks to Valhalla, with total yearly revenues up 50% versus the prior record set in 2012 and 2013.
Just Dance has also seen explosive growth in the past year and Q1 2021. The Division totes 40 million unique players, and the upcoming expansion of the universe with The Division Heartland on consoles and PC, as well as an upcoming mobile game, should continue the trajectory.
Brawlhalla, Far Cry, For Honor, Rabbids, The Crew, and Watch Dogs are other titles that have also seen some impressive growth, according to Ubisoft. Not to mention Immortals Fenyx Rising, whose sales have been going strong into the new year. Finally, Ubisoft Connect has continued to contribute to Ubisoft's growth.