Twitch adds an esports directory to easily find events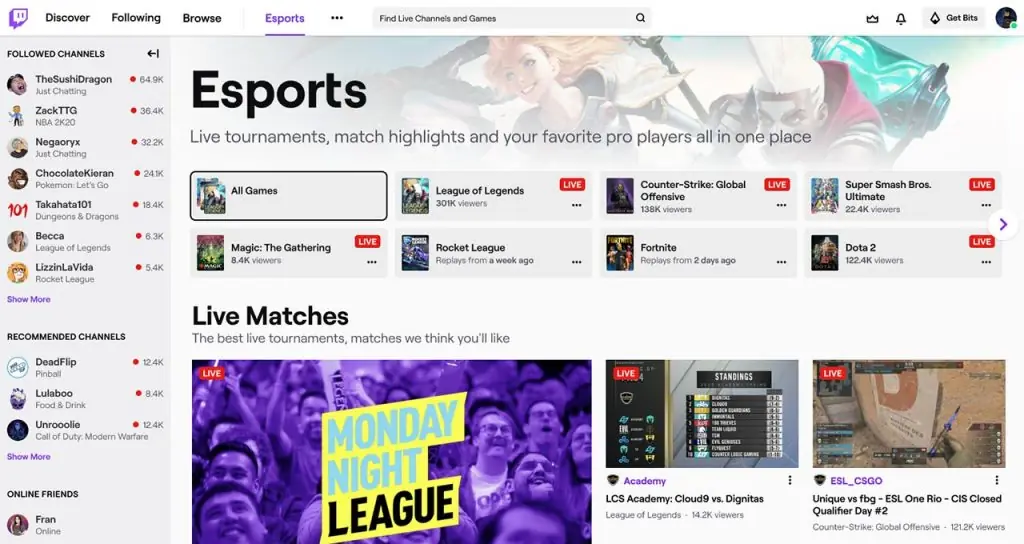 Twitch just made it a whole lot easier to find esports events. There is a directory for pretty much any game you can think of on Twitch, and now viewers can see what esports events are happening at the click of a button.
The new Twitch Esports Directory aims to aggregate any live esports events that are happening at the moment. Previously, viewers would need to know where to look to find out if an event was going on.
The Esports Directory is the place to go for any live esports competitions for any game. Twitch's goal with this new directory is to make sure every event is in one central directory. This way, you can discover what events are happening at any time. Easily discover new games and learn about the best players in this new category.
Some example events that will be showcased in this new category are ESL, Rocket League Championships Series, Twitch Rivals, and the League of Legends World Championship.
New events will continue to be added into the directory as they go live. This ensures content stays fresh and up to date. You can read more about this from the official Twitch announcement.