Top 7 Best Star Wars Battlefront 2 Mods
There are some truly awesome mods for this game.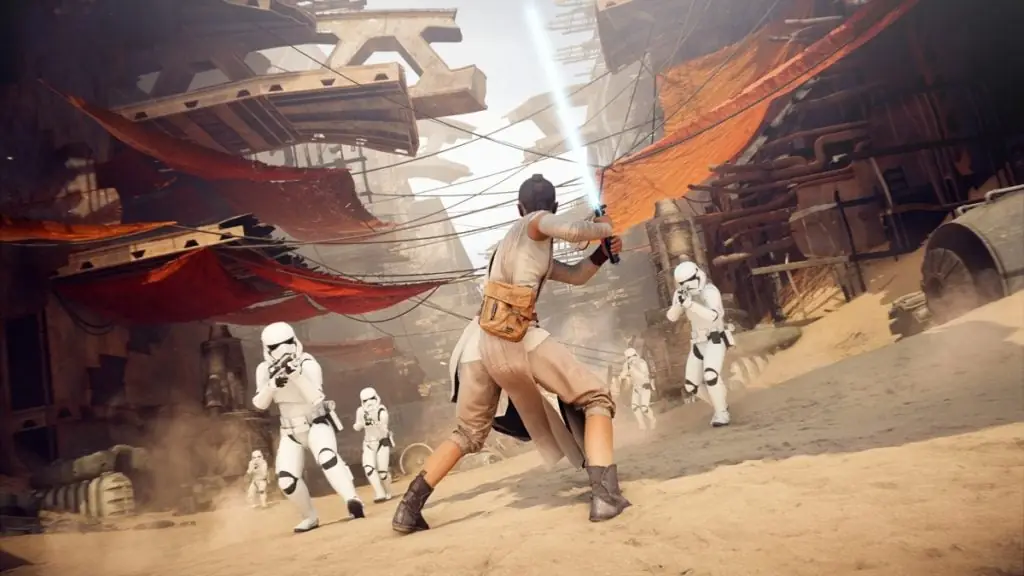 Though it came with a rocky start, EA and DICE's Star Wars: Battlefront 2 has been an insanely big hit amongst fans and players following the loot crate fixes that ruined a successful launch. Though the game has ceased being updated with anything new officially, the modding community continues to implement its own new improvements to the game on PC. Whether it's updated lighting, lightsabers, overhauled or even all-new characters entirely, there are a lot of great reasons to continue playing this game if you're doing so via PC. Today, we'll talk about the top 7 best Star Wars: Battlefront 2 mods that you can download today.
Top 7 Best Star Wars Battlefront 2 Mods
We've compiled a pretty varied list that includes not just great character overhauls but some mods that'll make the already great-looking Star Wars: Battlefront 2 even better overall. It's a fantastic game and it's exciting to see the modding community is basically keeping it going with additions of brand-new content, quite often. Let's get into the list and show you the 7 best mods out there, currently!
No Holograms
A small yet mighty mod is one that simply takes away the Hologram versions of characters in the character selection screen and replaces them with the actual character models found in-game. It's a simple swap but makes the game feel more like it should when selecting your heroes or villains. It's odd that this wasn't the default for them anyway.
PM IA Hero Jango Fett
If you're like me, then you love the prequel trilogy. And one of the best characters from that era was none other than Jango Fett. This mod allows you to play as him with it overhauling the Shadow Trooper character with a Jango skin. It looks great and even adds his blaster pistols to complete the look. How could DICE even have left him out of the game in the first place?
Sly's Cinematic Lighting Overhaul
Something that I think the first Battlefront holds over the second is its lighting. Luckily, Sly's Cinematic Lighting Overhaul fixes that by making the game's lighting better and cleaner overall. This is a great way to make the visuals just more pleasing to the eyes and bumps up the immersion as well.
The Mandolorian
Fans of the Disney+ show, The Mandalorian, will be happy to find out that there's a mod that replaces everyone's favorite smuggler, Han Solo, with The Mandalorian himself, Din Djarin. He's not only a reskin though as he comes with his own set of new abilities. He has a Beskar spear, Whistling Birds, a pulse rifle, and of course, a flamethrower.
Splitscreen
Something that this game sorely lacks on its own is split-screen functionality for PC players. It's great to be able to play with friends via local multiplayer and it's a shame that this feature is missing natively. It's a good thing though that this title has so many modders within it, as now fans can actually play on the couch with friends via a split-screen modification to the game.
Mandalorian Boba Fett Overhaul
Something newly introduced to Star Wars fans recently was the new look for franchise-favorite, Boba Fett. In the Disney+ series, The Book of Boba Fett, our favorite bounty hunter dawns a new look thanks to the Tusken Raiders he joins. It marries the beautiful Mandalorian armor with a fresh coat of paint and a black Tusken Raider garb underneath. Though this look never made it into the game officially, a mod can be used that transforms vintage Boba into the one directly from the series. It even comes with new audio as well.
Ortho's 4K Clone Commandos
Last on our list is a fantastic mod that brings the iconic Republic Commandos into the game! This mod swaps standard clone troopers for the bigger, grittier team of troopers fans know from the classic Republic Commandos game. It's a great callback to the heyday of Star Wars games, serving as the perfect amount of nostalgia.
That's our full list of the top 7 best mods for Star Wars: Battlefront 2! It's amazing what modders are able to accomplish and hopefully, they continue to contribute to this game.