Top 15 Best Open-World Games on Nintendo Switch
There's something for everyone on our top 15.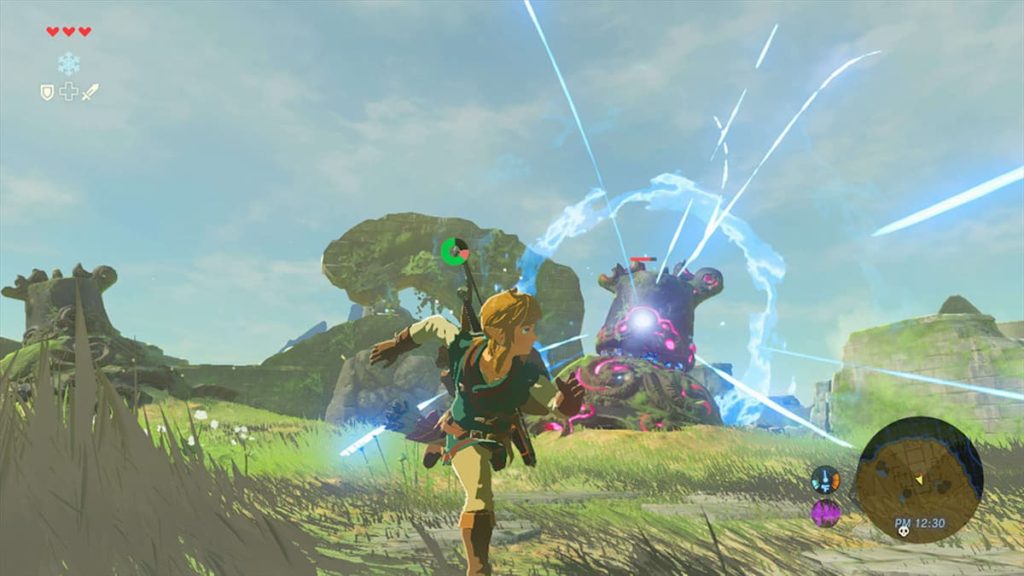 Over the years, Nintendo has impressed players again and again with just how strong their portable handheld console, the Nintendo Switch really is. Though a gaming console that does have its limits, Nintendo's own developer studios as well as third-party devs really know how to get this small console to run some incredibly large games.
With having the opportunity of bringing some of the best games with you on the go, the list is near-endless when it comes to the open-world experiences that can be had in our very own open world. We've compiled a list of the top 15 best open-world games that you can play on the Nintendo Switch right now.
Top 15 Best Open-World Games on Nintendo Switch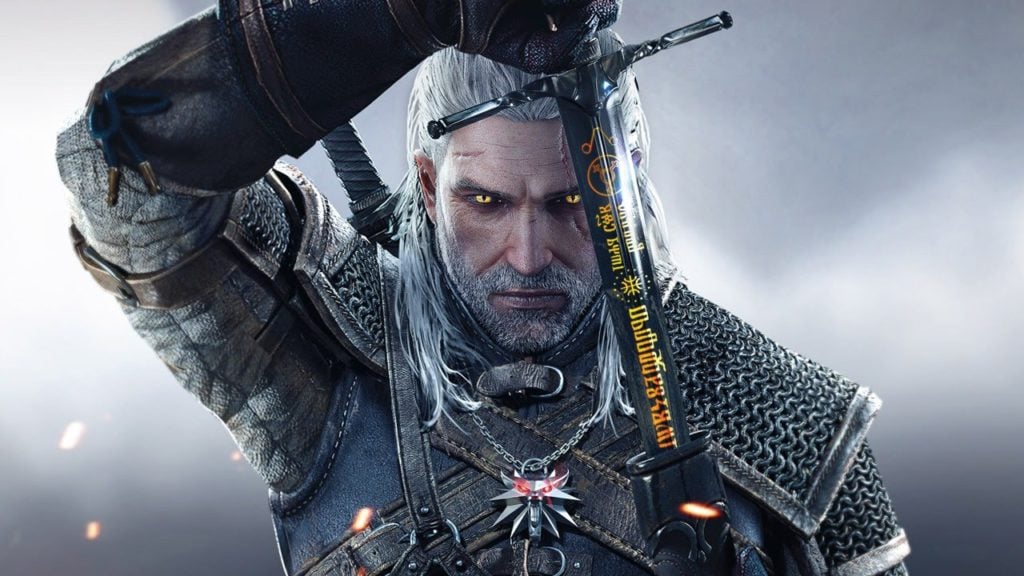 Though there are some of the usual suspects that make it to this list, we've ensured that there is a title for every kind of player in attendance. The Nintendo Switch has an abundant library of open-world titles so it was extremely difficult to settle on just 15 of them. We're sure that these are the very best. So without further ado, let's get into this!
Saints Row: The Third
A quintessential title for anyone that loves a good sandbox-style game is none other than Saints Row: The Third. Before the upcoming release of the latest reboot, Saints Row, the Saints Row series was treated to reboot both visually and thematically with The Third. A cartoonish take on the crime world, Saints Row: The Third is an unabashedly good time in an open world with some of the best toys to play with and the most insane vehicles to grace a title such as this. It's a GTA V but with the dial twisted up to 10. Zombies, luchadors, and cyber-attacks played out like Tron, this title has it all.
The Legend of Zelda: Breathe of the Wild
What can be said about Breathe of the Wild that hasn't already been said. It's a gorgeous title, one that innovated the open-world formula by adding subtle survival mechanics. There's a reason why this title is so fondly loved, and it's because it's a masterpiece on multiple levels. The characters, art style, story, gameplay, world design, puzzle design, and combat, it's all just done perfectly in every sense. As a newer Switch owner, this was the first game that made me feel that an investment in a Switch was instantly paid back. It's that good.
The Witcher 3: Wild Hunt
Another masterpiece of a title, Wild Hunt isn't your run-of-the-mill open-world game. You have a gigantic world to traverse that's filled with such rich lore and characters to get missions from. This is a very adult-oriented game that blends the horrors of a fantasy world with the horrors of realism as well. Though this game was originally released in 2015 it's still regarded as one of the best open-world games you can play right now.
Borderlands 2
While you can play almost every Borderlands title on the Switch, Borderlands 2 is the best one to choose. It's easily got the best weapons, world, and cast of characters that will go on to do great things in future titles. It's just a really fun FPS that hasn't gotten old since its release almost a decade ago. It feels great on the Switch as an FPS title and being able to play it online with friends makes it an even better experience.
Minecraft
If you're looking for an open world with endless possibilities, Minecraft is that title. Though its fanbase is largely children, at least from an outsider's perspective, the game is fun for all ages. Adults can have just as much fun in Minecraft because it's a game that has a strong emphasis on both creativity and brain power. You can come up with some truly terrific designs for houses, bases, and communities but the creative part can really only work if you're a person who can think logically about how to execute those ideas. This game is a great title to have even in those times when you want a break from the crazy action-driven games and just want a relaxing distraction.
The Elder Scrolls V: Skyrim
Another title on our list that has stood the test of time is none other than Bethesda's crowning jewel, Skyrim. There really is no contest, when you want a fantasy RPG with a compelling world the choice is always going to be Skyrim. This game rewards every kind of player and warrants multiple playthroughs to truly see the near-endless hours of content that it has to offer adventurous players.
Dragon's Dogma: Dark Arisen
A truly great RPG for the players that may not be too fond of the Bethesda RPG, Dragon's Dogma: Dark Arisen is a fantastic title in every sense of the word. Traversal is great, combat is incredibly satisfying, and you have the ability to make your character truly your own. This is a true RPG that players can't seem to get enough of. It's also worth pointing out that it also looks amazing on the Switch, given how large it is and that it wasn't intended for Switch.
Immortals Fenyx Rising
A title that takes heavy inspiration from Breathe of the Wild, Immortals Fenyx Rising is a great choice for players to enjoy, as Ubisoft does a great job of crafting their own Greek Mythological world. One that, while looking like and having gameplay similar to BOTW, is its own thing otherwise. It's a great title not only for fans of BOTW but for Assassin's Creed players as well. It's the perfect marriage of both IPs.
Assassin's Creed IV: Black Flag
If you want a real Assassin's Creed experience though, it doesn't get quite better than Black Flag. The only pirate-themed AC game, Black Flag takes some of history's most fearsome pirates and thrusts them into this work of historical fiction to an impressive degree. Not only is parkouring at some of its finest here but naval combat is at its peak. This title alone is what put Ubisoft's upcoming Skull & Bones into development due to how well this game was received.
Dying Light
Parkour, zombies, and an open world to traverse, this game does a fantastic job at delivering something new to players. Running and escaping your enemies is part of the focus that Dying Light makes players aware of early on in the game. Though combat is needed often, evading isn't looked down upon at all. This is a fun time if you want to live out your zombie apocalypse fantasies.
LEGO Star Wars: The Skywalker Saga
Though this game has its fair share of linear campaign missions, it's one of the most expansive open-world games on this list. Each mission is kept within totally open planets from the Star Wars films. This is a great one to play if you want to sink endless hours into a galaxy far, far away. With numerous planets and destroyers to traverse as well as spaceships to fly around in, there really isn't anything like it. There are also hundreds of characters to unlock on top of it all.
Sky: Children of the Light
Who knew there was a great open-world title on the eShop that was free? Children of the Light is a relaxing adventure title set across 7 open-world realms for players to roam around freely with friends. This is a more abstract title that has less of a focus on narrative and more on what you can find in its unique worlds. If you wanted something relaxing that may actually make you feel something, this is a great game to try, and it's free!
L.A. Noire
A criminally underrated title from Rockstar Games is L.A. Noire. This non-linear crime drama not only gives you a beautiful recreation of Los Angeles during the golden era of cinema, but it gives you a dark and rich story that fits the time period perfectly. This is a fantastic game for fans that want to see Rockstar at their best; creating solid stories where microtransactions aren't warranted.
No Man's Sky
There's something really special about No Man's Sky as we know it today. When it was released, the final product was a far cry from what the developers had told players it would be. It wasn't at all as large, there wasn't multiplayer, and there was little to no attractiveness in exploration. As it stands today, there really isn't another title just as grand as No Man's Sky. It truly lives up to the hype that was set forth when it was being marketed and is now a space title that all sci-fi fans need to try out. It's such a wonderful place for exploration.
Pokemon Legends: Arceus
While most Pokemon games are indeed open-world, none of them do what Arceus has. A third-person perspective with gameplay similar to most of the other action-adventure games set in an open world, this title appeals not only to Pokemon fans but gamers in general. This is the perfect jumping-in point for newbies as well because this story is supposed to be what sets the entire world of Pokemon forth as the franchise is known.
Thats' our entire list of the top 15 best open-world games on the Nintendo Switch. We said that there would be a title that any gamer could enjoy and we delivered on it. The Nintendo Switch, while having its own fair share of strong first-party titles, is criminally underrated when it comes to what it can offer players from a third-party perspective.