Tiny Tina's Wonderlands Tier List (September 2022)
We've ranked every single class in Tiny Tina's Wonderlands.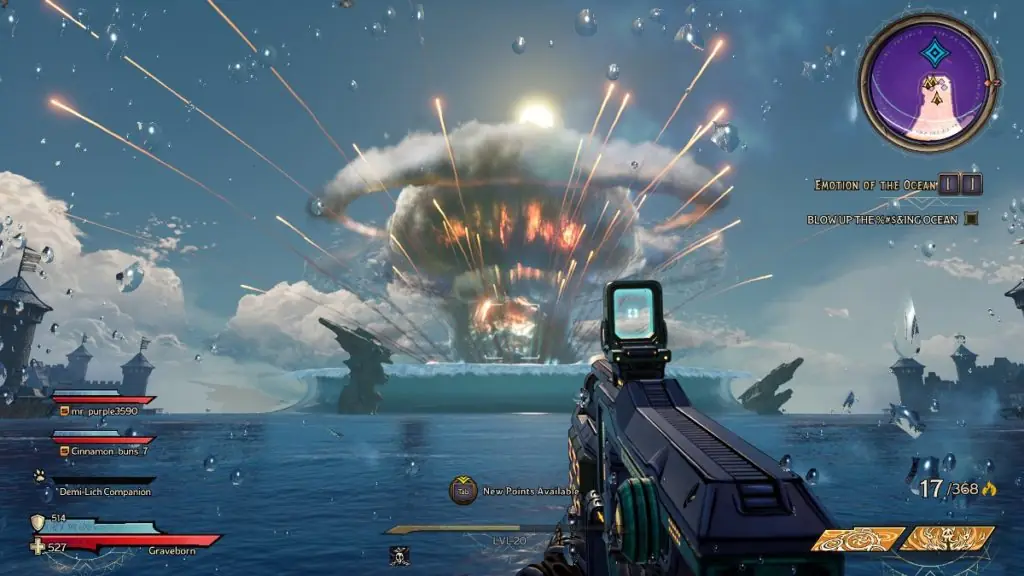 This Tiny Tina's Wonderlands Tier List is going to go over, and rank, the six classes in the game on a scale of S to D. Obviously, this is heavily opinion-based, and the rankings of each class could change in the future based on updates, DLC, and buffs.
For now, though, these are the rankings, and this is our Tiny Tina's Wonderlands tier list for each of the game's classes.
Tiny Tina's Wonderlands Tier List (September 2022)
Tiny Tina's Wonderlands Tier List: S-Tier
Spellshot
Spellshot being S-tier in this Tiny Tina's Wonderlands tier list really shouldn't come as a surprise to anyone. It's been the dominant class since day one and has only gotten stronger with each passing update and expansion.
Spell Weaving can carry you all the way to Chaos Level 35 without even breaking a sweat. It's like Gaige's Anarchy from Borderlands 2, except even stronger.
Not only is Spellshot a great class on its own, but it's one of the best multiclass options in the game. Its ability to cast two spells in exchange for giving up your ability slot means it has synergy with pretty much any other class.
It's the definitive best class in Tiny Tina's Wonderlands, so it obviously deserves the very top of S-tier.
Graveborn
Graveborn is a hit-or-miss character. It's a very flexible class that puts in a lot of work, but only a certain type of work.
The Graveborn class is designed to be built around one of two things: spells, or summons. In the case of the latter, it's incredibly powerful. With the right Graveborn build, you'll find that your Hydras and Pixies melt enemies even on the highest Chaos Levels. On the spell side, this class puts in work, too. Granted, not as much as Spellshot does.
Graveborn also has a skill that activates all of your kill skills whenever you cast a spell. That ability alone makes this class arguably the best multiclass pick in the entire game. With a single button press, you can activate every single one of your kill skills. If you use that right, you'll find this class absolutely busted.
A-Tier
Spore Warden
Spore Warden is our first and only A-tier class. It's not as strong as Graveborn or Spellshot, but it is a fair bit stronger than the classes in B-tier.
Like Graveborn, Spore Warden is very heavily based on its companions. Unlike Graveborn, though, it's focused on its actually Class Feat companion rather than summons from weapons and spells. This takes away from the class' flexibility a little bit, but it's still dynamic enough to be worth playing.
Even if you're not a fan of the Spore Warden's mushroom companion, you can take it as a multiclass with Graveborn and get all those companion buffs to apply to your summons.
Individually, Spore Warden is pretty strong, but it makes a mean multiclass option.
B-Tier
Brr-Zerker
The Brr-Zerker is all about specing around its Enraged Class Feat. With it, activating your action skill will give you bonus frost damage – a running theme with the Brr-Zerker as a class.
Due to how the Brr-Zerker skill tree was designed, it's capable of outputting some seriously hefty damage numbers. However, on the other side of that is the amount of investment this class calls for.
Unlike a class like Spore Warden, which provides value by teching into it rather than going all-in on its skills, the Brr-Zerker needs a lot of investment to get going. This means it doesn't play well with most multiclass options, hence its position securely in B-tier.
Stabbomancer
Stabbomancer is a polar opposite of the Brr-Zerker. Rather than requiring too much investment, it's a perfect tech option that pairs well with almost every other class in the game.
It's phenomenal for multiclassing, but on the other side of that is the fact that it's pretty weak on its own. Now, you can fully invest in the Stabbomancer tree and still end up with a good build, but if you're properly min-maxing, it'd be a total waste of perk points.
Overall, Stabbomancer is decent. Just decent, and that earns it a B-tier spot.
C-Tier
Clawbringer
Last, and definitely least, we've got the Clawbringer. The Clawbringer class has been weak ever since Tiny Tina's Wonderlands launched. Its action skills do laughable damage, and that isn't helped by the Clawbringer's messy skill tree.
The Clawbringer skill tree is having a clear identity crisis. A lot of the skills are focused on your Wyvern companion, but none of them are nearly good enough to compare to Spore Warden and Graveborn. That leaves half a tree of skills to play with, and that's just not good enough compared to the other classes.
The Clawbringer lacks damage and a sense of direction – which is why we've ranked it as the worst class in This Tiny Tina's Wonderlands tier list.
Related: How to Obtain the Masterwork Handbow in Tiny Tina's Wonderlands