Take-Two reports strong earnings and plans for an array of new offerings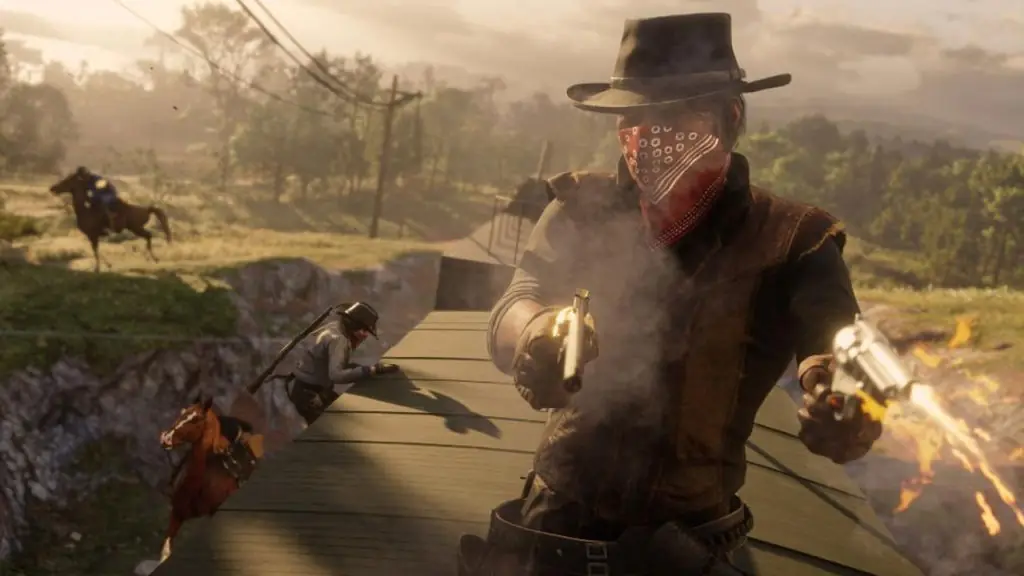 Take-Two Interactive Software, Inc., the company behind Rockstar Games, 2K, and Private Division, reported strong earnings today after the market close, along with some highlights of what's to come. Take-Two is planning to launch an "array of offerings" by March 31, 2022, including four immersive core releases, two of which are from new franchises.
The company's top earners for the previous quarter include NBA 2K21, Grand Theft Auto Online and Grand Theft Auto V, Red Dead Redemption 2 and Red Dead Online, Borderlands 3, Sid Meier's Civilization VI, NBA Online, and Social Point's mobile games.
Strauss Zelnick, Chairman and CEO of Take-Two, says the "results concluded an exceptional year for the organization." Plans for the current fiscal year include "four immersive core releases, of which two will be from new franchises." The last statement begs the question: what are the new franchise titles? Two are going to be from proven franchises, but the other two are yet to be announced. One of these four titles is being developed by Gearbox, but we don't know any more than that.
Rockstar Games
Highlights for Rockstar Games for the last quarter include free content updates for GTA Online featuring new casino story missions, stunt races, and exotic vehicles. Red Dead Online also received a free content update with missions, Outlaw Pass No. 5, and many new cosmetics and rewards. Rockstar will continue to support these two titles moving forward with new and exciting content to keep players coming back.
2K Games
As for 2K, well, there's a lot to cover here. First off, NBA 2K21 Arcade Edition on Apple Arcade delivers a new basketball experience on Apple devices. The company also acquired HookBang, LLC's Austin-based video game division, which will rebrand to Visual Concepts Austin and expand its efforts on the NBA 2K franchise.
PGA Tour 2K21 received a Clubhouse Pass Season 2 and a new game mode, Divot Derby. 2K also entered into an exclusive partnership with Tiger Woods, including rights for his name and likeness in PGA Tour 2K franchise and any other golf games made by 2K during the contract.
We also got the first teaser for WWE 2K22, which is coming later this year, with Ray Mysterio Jr. and other wrestling legends. On a related note, WWE 2K Battlegrounds released its final roster update, adding Mr. McMahon, Paige, Ricky Steamboat, British Bulldog, Mr. Perfect, Doink the Clown, Jim "The Anvil" Neidhart, and Vader. Other new content also came to Season 7 of WWE SuperCard.
The Borderlands 3: Director's Cut add-on was released, available for download to owners of Borderlands 3 Ultimate Edition or Season Pass 2, and also sold separately. Tales from the Borderlands was also re-released on consoles and PC.
Finally, Sid Meier's Civilization VI saw the launch of the Vietnam & Kublai Khan Pack and the Portugal Pack, which completes the entire season of content from the New Frontier Pass, bringing lots of new leaders, civilizations, and game modes to Civilization VI.
There was no mention of the highly anticipated GTA 6 release date, though it was certainly on our minds. Overall, the GTA series surpassed 345 million units sold, with GTA V accounting for just over 40% of that. Take-Two also revealed that it plans to release over 40 new games within the next three years and 21 within the next year alone.
You can view the Take-Two Interactive Fiscal Year 2021 earnings reports here.