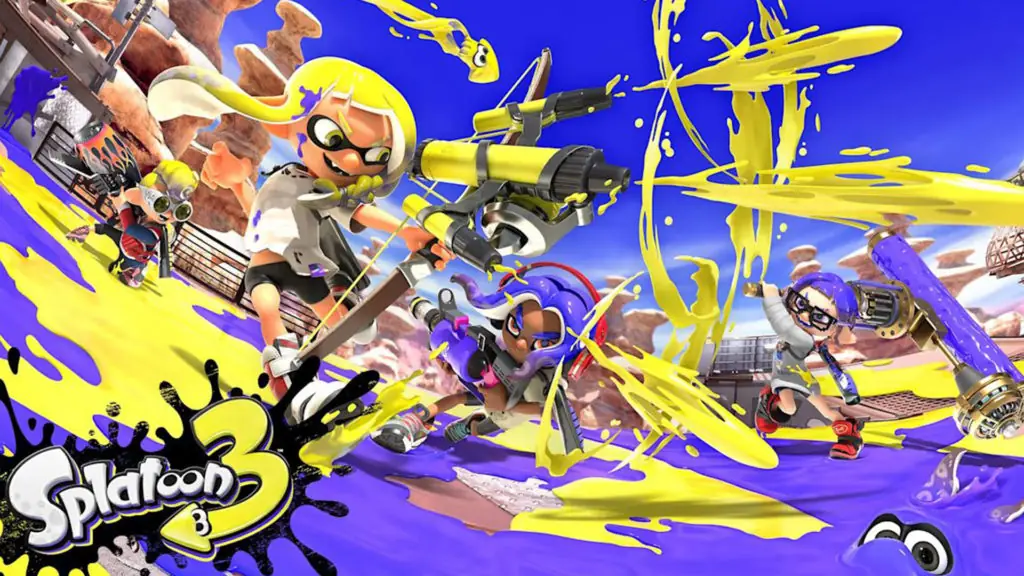 I just realized that it's already been seven years since the first Splatoon released on the Wii U. No one quite knew what to make of this series about kids who were also squids at the time, but in just a few year's time, it's become one of Nintendo's biggest modern IPs. It's for this reason that I and many others have been holding out hope for news about Splatoon 3 since it was announced last year, and this week, we finally got what we wanted. So, what is Splatoon 3's release date?
Splatoon 3 Release Date
Earlier this week, Nintendo, without any warning or prompting, suddenly dropped a trailer on their YouTube channel featuring some fresh in-engine gameplay of Splatoon 3's revamped Turf War mode. This trailer showed off many of the new weapons, specials, and movement abilities in action, promising a more acrobatic, fast-paced inking experience. More importantly, though, the trailer finally revealed when Splatoon 3 would be releasing: September 9th, 2022, right at the tail-end of summer.
The few trailers we've received since Splatoon 3 was announced in 2021 have given us some brief glimpses of the game's multiplayer modes, including both the regular Turf War and the return of the co-op horde survival mode Salmon Run. The game will also feature a single player campaign, where you, as a new recruit to the New Squidbeak Splatoon, will join Callie, Marie, and Agent 3 to solve the mystery of the return of mammalian creatures to the world.
We're still a bit light on some of the nitty-gritty details of the game. For example, since the game is located primarily in Splatsville instead of Inkopolis, we'll probably see some new faces in the weapon and clothing storefronts, and perhaps a new pair of musicians giving the news report every day. We'll just have to wait until September to know for sure.