Sonic the Hedgehog Lego Set Coming in January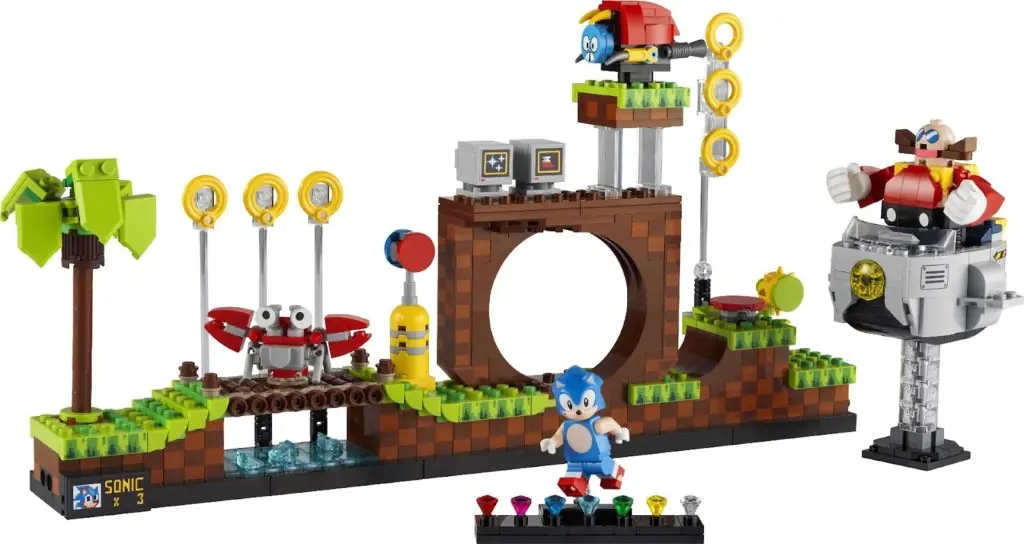 LEGOs and video games have been intertwined since the 90s. Since then, there have been many LEGO video games that have earned plenty of praise from fans and critics. The relationship between video games has always been seemingly one-sided with there being LEGO video games but not video game LEGOs. This started to change with the introduction of Super Mario LEGO toys and will continue when the LEGO Sonic the Hedgehog set is released.
LEGO Sonic the Hedgehog Goes on Sale Soon
The LEGO Sonic the Hedgehog set is based on the franchise's iconic Green Hill Zone level. According to the official LEGO website, the set comes with 1,125 pieces and was created by fan designer Viv Grannell. She submitted her concept for the set through the LEGO ideas website. It was selected to become an official LEGO set after receiving 10,000 votes from the community.
This set recreates part of the Green Hill Zone level, including palm trees and the bridge loop for accuracy. Also included with the set are minifigures of Sonic, Dr. Eggman, Crabmeat, Moto Bug, and the Phantom Ruby. All seven of the Chaos Emeralds can also be found in the set. Fans can get their hands on this LEGO set starting on January 1, 2022. It will cost $69.99.