Does Sniper Ghost Warrior Contracts 2 Have Multiplayer?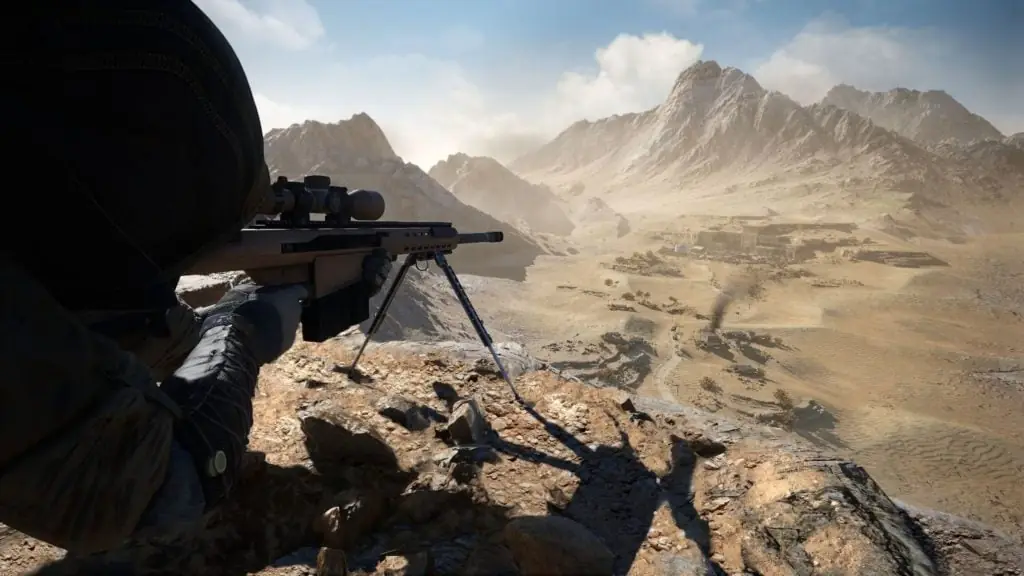 I'm not a soldier, so maybe I wouldn't know, but I'd assume the purpose of a covert sniper is to kill dudes quickly and relatively quietly. If you had an entire legion of 100 snipers surrounding a combat zone… Well, that would actually be kind of awesome, but I'd hardly call it "covert." On that subject, does Sniper Ghost Warrior Contracts 2 have multiplayer?
Sniper Ghost Warrior Contracts 2 places you in the role of contract assassin Raven, a sniper-for-hire putting holes in designated targets across a Middle Eastern combat zone. Raven's MO is that he's an assassin, not a combatant; if his targets are aware of his presence, he's not doing his job properly. This is why this game places a lot of emphasis on the process of setting up the perfect shot, including the bullet cam that activates whenever you take said shot. It's a system that was created with laser-precision to be a linear single player campaign, which is why there are no multiplayer features to speak of.
Does Sniper Ghost Warrior Contracts 2 Have Multiplayer?
CI Games advertises the fact that Sniper Ghost Warrior Contracts 2 is a single player-only experience right in the Steam page's blurb, calling it "a dramatic single-player campaign." Just like the other games in the series, this game was created to be a very carefully-paced solo story, and unfortunately, it's not the kind of experience that would really mesh with something like local or online co-op. As for some manner of competitive play, well, like I said before, 100 snipers taking potshots at the same time would certainly be entertaining, but would also run counter to the spirit of the game, so that's not happening.