Sims 4 High School Years Expansion – Everything to Know Including Release Date
There's really boba!?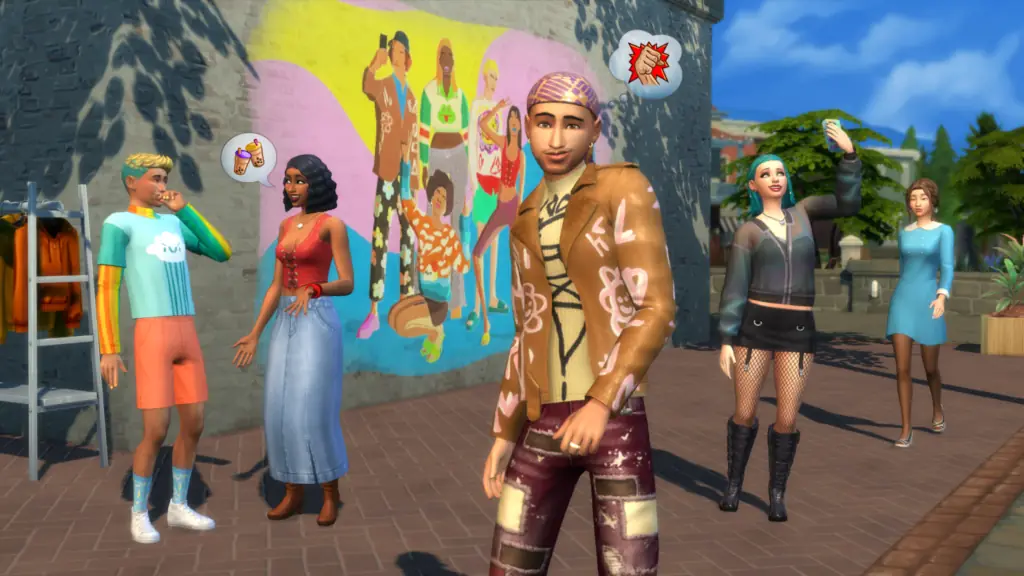 Simmers it's time to rejoice with another expansion pack. EA Games is working hard to make sure we've got plenty of free time to play their new packs. They released its Werewolf expansion pack which left quite an impression. It looks like now, after much teasing, they are going to release an expansion pack dedicated to the high schoolers. Enjoy forming incredible friendships, discovering love, and reliving memories as a teen in this new pack. Here's everything you need to know about Sims 4 High School Years.
Sims 4 High School Years Expansion Trailer
EA Games released an expansion pack trailer that was filled with nostalgia, new activities, and a new world filled with charming characters. You're taken through the new city of Copperdale where the town has incorporated all things teenagers love: Boba, amusement parks, & high school–wait, what? You can finally take your Sim to high school where you'll be able to follow your teen to class. Simmers have been waiting a long time for this because all your teen sim can do is go through a rabbit hole when they have class. It's boring to sit around waiting for them to return and now we can follow them.
The trailer also showed us different activities that ranged from helping out with prom, cheerleading, experiencing young love, and after-school activities will finally have purpose. That's not all! Your teen can finally sneak out after dark to meet up with their friends as they head for the amusement park. Make sure they finish their homework so they did get in trouble! The amusement park is complete with a tunnel of love, haunted house, and a giant ferris wheel with other assorted activities.
Sims 4 High School Years Expansion Release Date
Thats' all great and everything but when do we get such an amazing expansion pack? EA Games has confirmed that the new expansion will be releasing July 28th 2022! In addition to releasing the game by next month, if you order it by September 8th 2022 you will get three new items to help your future Twitch streamer Sims get started. You'll be rewarded:
Groove Tube Wireless Speaker
Spine Reticulator Gaming Chair
Tri Hard LED Panels
The game will also come with a free update that will finally give your Sims body hair, yes, we all love body hair. We love adding a bit of realism into our gameplay. You can finally trim your body hair as your Sim progresses through time.
Check out the full trailer to see everything coming to us on July 28th! For more Sim and gaming news be sure to follow us at Gamer Journalist. We post gaming tips, guides, and news for popular gaming titles and upcoming ones.
Related: Sims 4: UI Cheats and How To Use