Showa American Story is a Zombie Game With Motorcycles, Swords, and VHS Tapes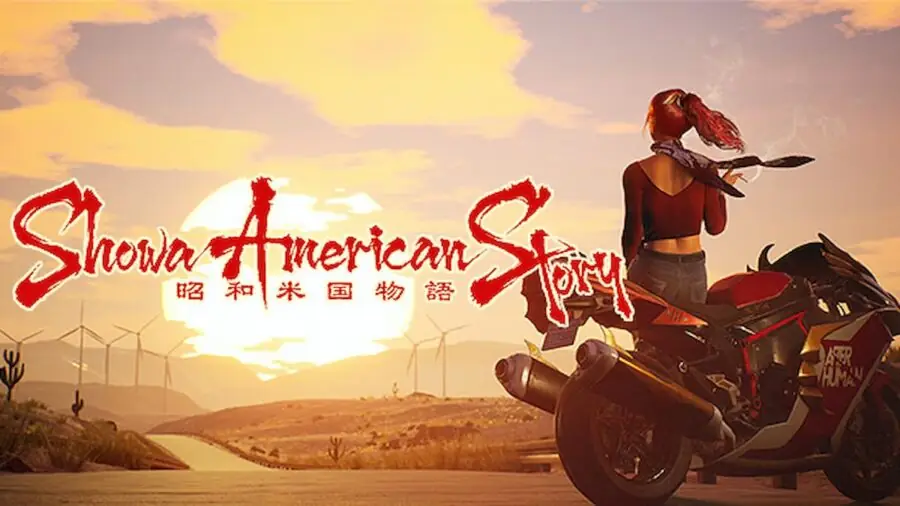 Video games have been obsessed with zombies for a very long time. Games such Zombies Ate My neighbors, Grabbed by the Ghoulies, and, more recently, Back 4 Blood show that there is a lot of interest in slaying hordes of the undead. NEKCOM Games looks to add to the growing list of zombie games with their own unique take on the genre, Showa American Story.
Showa American Story is A Lot to Take In
Today a trailer was released showing off Showa American Story for the first time. The plot of the game is that in an alternate reality, America has become an unofficial Japanese colony. At some point, an incident occurs which causes zombies and other creatures to populate the country. Players will control Choko, who is a stuntwoman recently returned from the dead, as she explores the country to discover what happened to her sister.
It appears that the game will also take place in the 1980s since there's a VHS tape titled Growing Pains, which is a sitcom that aired in the 80s. Showa American Story will have hack and slash gameplay with weapons such as swords and guns. There will also be driving sections on a motorcycle as well.
NEKCOM Games also revealed that the game would be launching on PlayStation 4 and 5 as well as PC. No release date has been given for the game.