Sentinels VALORANT team adds Sinatraa, ShahZam, zombs, and SicK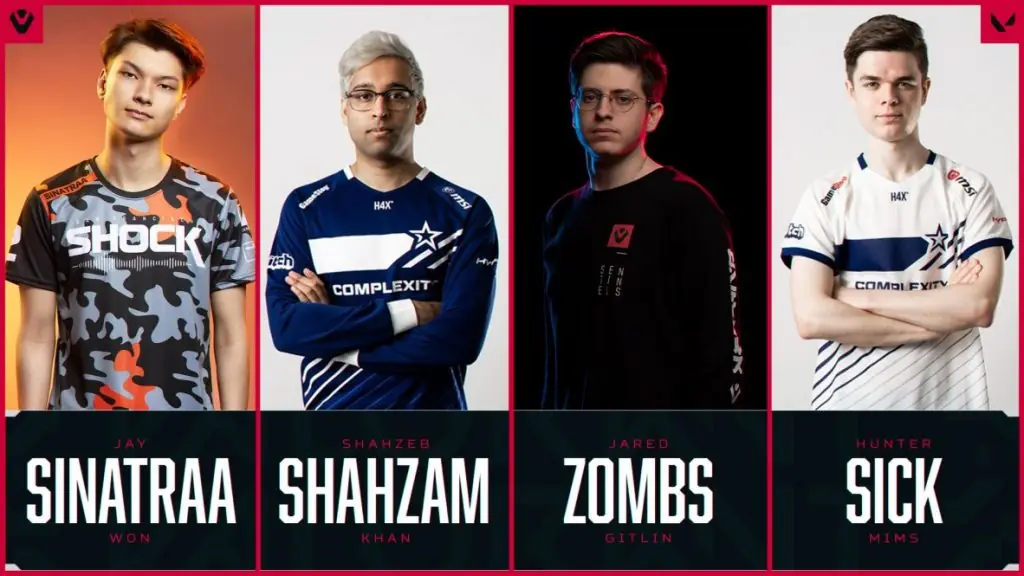 Los Angeles esports organization Sentinels announced their partial VALORANT roster today. The team currently consists of four seasoned veterans to first-person shooters. The Sentinels VALORANT team lineup is zombs, Sinatraa, ShahZaM, and SicK.
Sentinels mentioned they are still actively looking to find a fifth and final member of the lineup.
Earlier today, former competitive Overwatch pro Sinatraa announced he would be retiring from Overwatch and joining the Sentinels team to focus primarily on VALORANT moving forward. Sinatraa was a 2019 Overwatch champion, but has recently lost his passion for Overwatch.
Zombs is another former Overwatch and Apex Legends players, though he's not stranger to Sentinels. He previously competed under the Sentinels organization on their Apex Legends roster.
ShahZaM is a former professional Counter-Strike player. He played for a variety of teams including Complexity Gaming, OpTic, TSM, and Cloud9.
SicK is another Counter-Strike veteran. His list of teams includes TSM, Misfits Gaming, Rogue, and he even played alongside ShahZaM at one point in Complexity Gaming during 2019.
VALORANT is still in closed beta and is scheduled to fully release in the summer of 2020. Riot Games plans to focus a lot of effort into the competitive scene, so the future is bright for VALORANT. We should see more organizations announcing their rosters in the near future.