Sea of Thieves Haunted Shores content update is live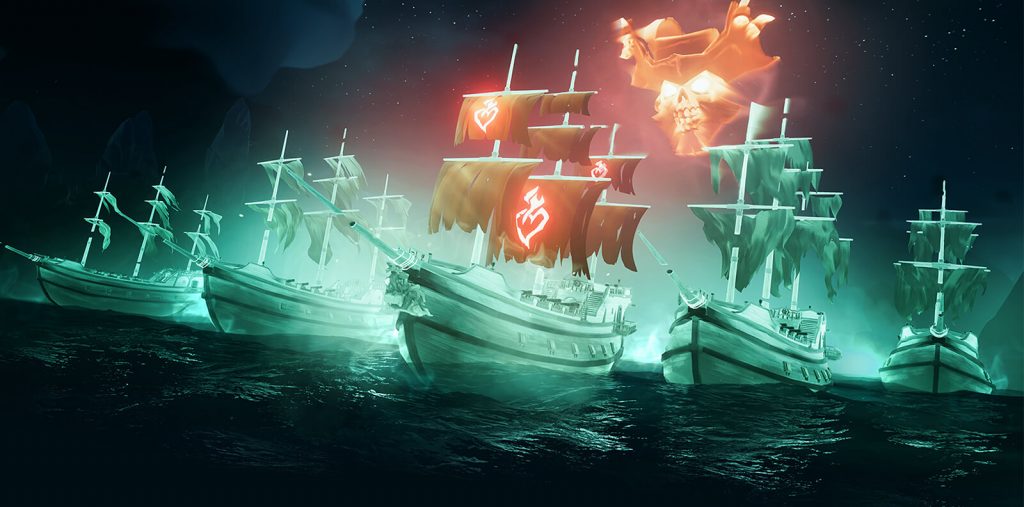 The new Sea of Thieves Haunted Shores content update went live today. This free June update brings some exciting new content to the game, including a new encounter, new Daily Bounties, and a revamped shanty system. Here are some more details about the Haunted Shores update.
Ghost Ships are the most recent threat to the waters and the newest encounter in Sea of Thieves. Captain Flameheart's Ghost Ships are easier to take down than other ships, but there are many of them, and they have some deadly weapons. Taking down the ships will reward players with some sweet loot, but you will also have to take on Flameheart's Burning Blade. Ghost Ships are a permanent addition to the game and an excellent source of gold and reputation.
Take to the seas to loot the valuable treasures and earn the unique Ghost Captain Sails and Burning Blade Sails for your troubles.
The Shanty System now has more songs, so you and your crew have more of a selection. Radial menus have been expanded to select which shanty to play, including the exclusive Pirate Legends. Non-verbal radial key binds are now moved to E or RB so players can communicate while moving around more easily. Quest radials now have a sub-menu, though the Quest Radial is still available by key.
You can look over the official release notes on the Sea of Thieves website here.
About the author