Sea of Thieves' Fate of the Damned update: New Challenges and Rewards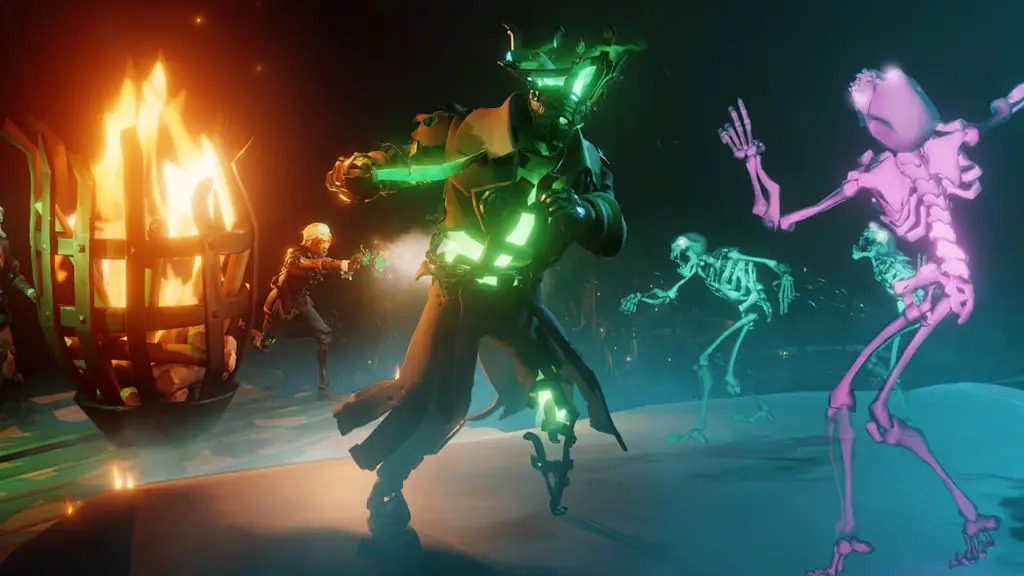 The monthly update for Sea of Thieves is now available for all players. The Fate of the Damned update features spooky skins and eerie adventures just in time for Halloween. Smash through skeletons and collect some gold and other rewards during these time-sensitive challenges.
For this seasonal event, players will be working to uncover the story of the Fate of the Damned. You'll encounter skeletons known as Shadows of Fate, creatures typically restricted to the Fort of the Damned.
Gather Flames of Fate to earn Fate of the Damned rewards during the update. Challenges evolve as the event goes on, providing new rewards for those who complete them in time.
Each week during the event, crews can unlock new challenges. Face off against the threats from the Sea of the Damned, and venture through Fate of the Wild Shores, Ancient Sands, and Roaring Skies. Track your event progress through Challenges to see your rewards. Completing any voyage unlocks the Face of Fear skin. The Slayer of Fate challenge unlocks Soulflame Lantern, and other challenges reward players with Soulflame Weapons.
The Pirate Emporium features the Soulflame Ship Collection, Skeleton Mau, and Alsatian pets this month. Enjoy some seasonal face paints and emotes as well.
There are tons of additional game improvements and updates in the latest patch. For a complete list of official patch notes, check out the Sea of Thieves website.