First-person Factory Building Game Satisfactory Releases on Steam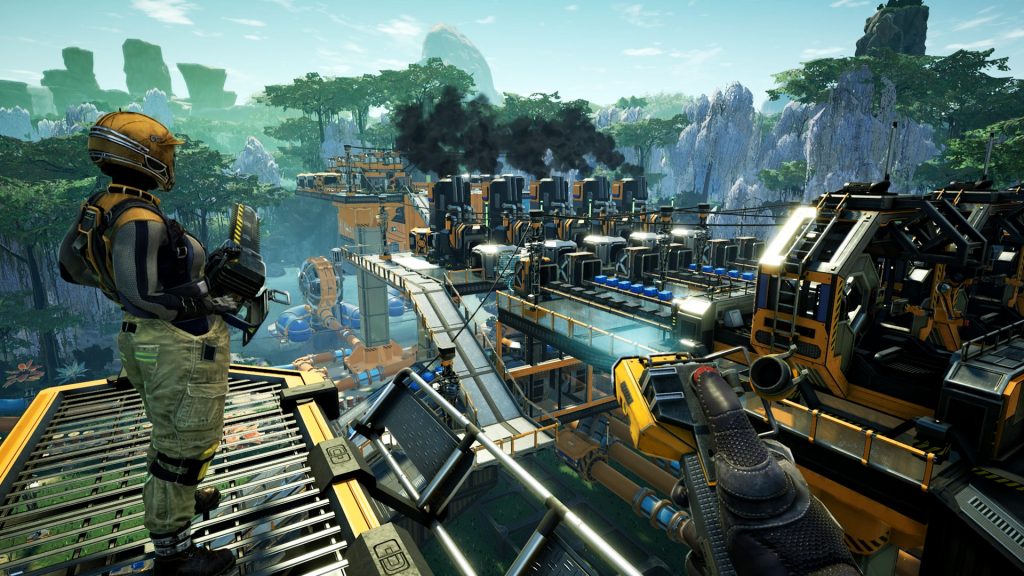 After many years of development, Satisfactory is now officially out on Steam. The game is still in Early Access, so there are many more features to be added soon. For those not familiar with this title, it is a first-person open-world factory building game that combines resource management and base building.
Satisfactory has been in development since 2016, and players have been testing it over the past year. According to their FAQ, they estimate the full release will be sometime in 2022, but that is subject to change.
Players start on an alien planet, about 30km2 in size, and can explore the terrain and discover the creatures and habitat. Go solo or with your friends to build the best factory possible from a first-person perspective.
Customize your factory to be as efficient and high as possible. There are no limits when it comes to how you build your factory. Travel around the huge planet in jump pads, factory carts, jump packs, hypertubes, trucks, and trains. It's all up to you.
Currently, the game is 10% off on Steam to celebrate the release. Head on over to the official Satisfactory page to check it out.
About the author