Rolve's Right 2 Fight Teaser Trailer Showcases Upcoming Roblox Fighter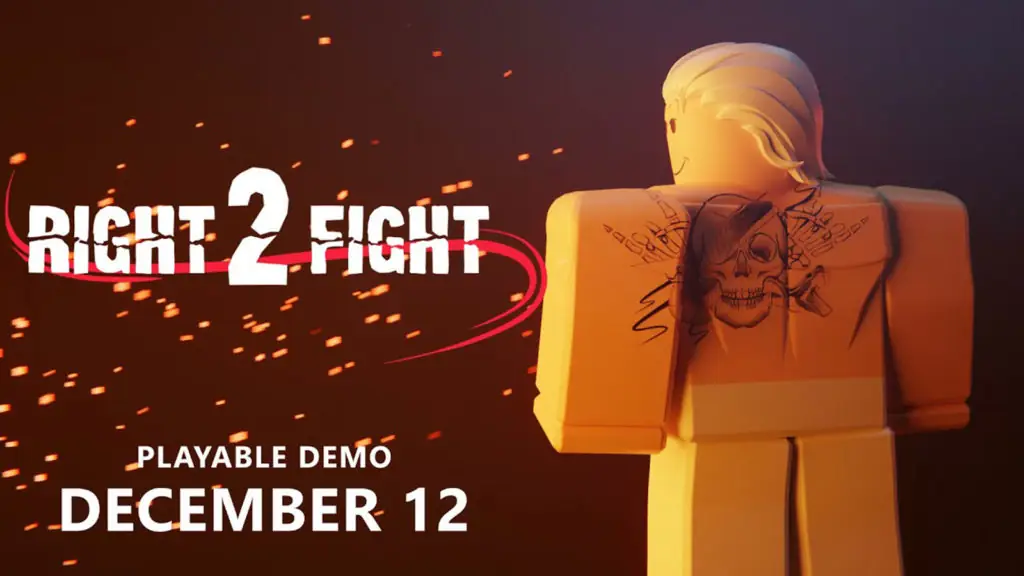 Rolve is one of Roblox's most successful developers, mostly known for its popular shooter titles Arsenal and Counter Blox. Yesterday, the developer announced the demo for their latest project entitled Right 2 Fight will be available on PC, Xbox, and mobile beginning on December 12. Today, we got a sneak peek of the upcoming game through a trailer on YouTube, and it's clearly a change of pace from their last two games.
Right 2 Fight is an upcoming fighting beat 'em up game for Roblox, where players will be getting into intense fistfights with the most notorious tough guys around town. The trailer, which was posted to Rolve's official YouTube channel on December 6, showcases some epic hand-to-hand combat. It also appears players are able to pick up random objects lying around and use swords for their weapon of choice.
As mentioned, Rolve is the team behind one of the most popular Roblox FPS games, Arsenal. At the time of writing, Arsenal has raked in 3.5B+ visits. And yes, that's billions with a "B." They are no strangers to creating well-designed and addicting games for the Roblox platform. The Right 2 Fight trailer showcases some of the impressive animations and gameplay mechanics in the upcoming title.
The Roblox Right 2 Fight demo releases for PC, Xbox, and mobile devices beginning on December 12. You can stay up-to-date with the latest Right 2 Fight announcements by following @ROLVeStuff on Twitter, and subscribing to the Rolve YouTube channel.