Rocket League Modes of May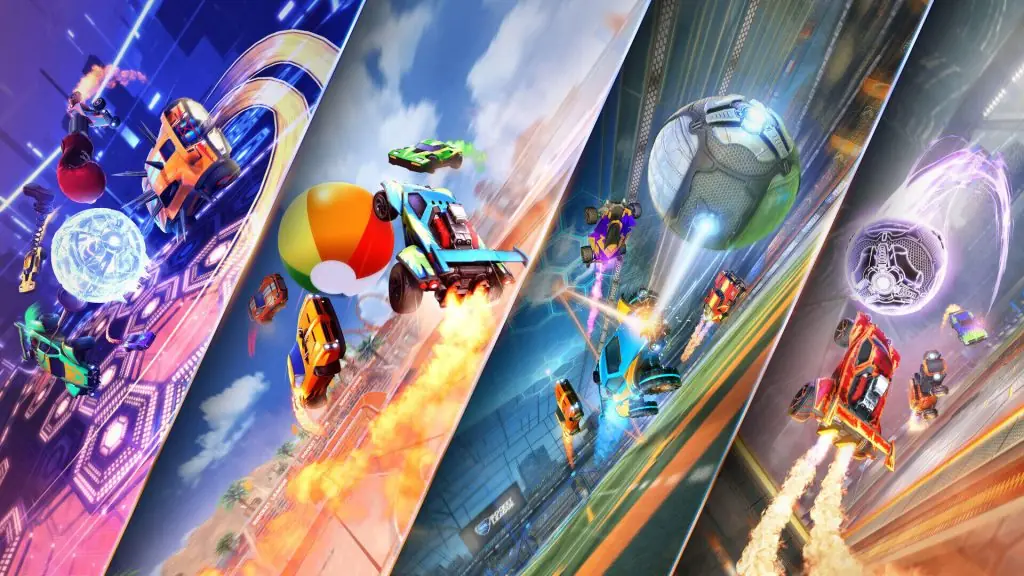 Psyonix has just announced their new Modes of May event in Rocket League. All through the month of May, players can try out a new limited-time mode every week. The limited-time modes (LTM) change every weekend until the end of May. Here is what we know about the Rocket League Modes of May.
Rocket League Modes of May
The action starts off on Friday, May 1st with Dropshop Rumble. This LTM is a combination of Rumble and Dropshop, which should make sure for some chaotic matches.
Next up is Beach Ball on May 7. This was was first introduced during the Radical Summer event last year. Beach Ball Mode is a 2v2 mode where the ball behaves like a beach ball, floating and curving differently than normal.
On May 14, a community favorite makes a return. More details on this mode will be released as the date gets closer. Finally, towards the end of May on the 21st, we'll have Heatseker mode.
Dropshop Rumble: May 1 – May 4
Beach Ball: May 7 – May 11
Boomer Ball: May 14 – May 18
Heatseeker: May 21 – May 26
Each new mode begins at 4 PM UTC (9 AM PDT) on the launch dates outlined above. They will then end at the same time on the respective dates. These modes are all unranked and can be found in their own tab from the Play Online menu in Rocket League.
Players can earn the same amount of XP as they would with any other Online Playlist, so you can still rank up that Rocket Pass 6 level as normal.