Resident Evil Village to include Mercenaries Mode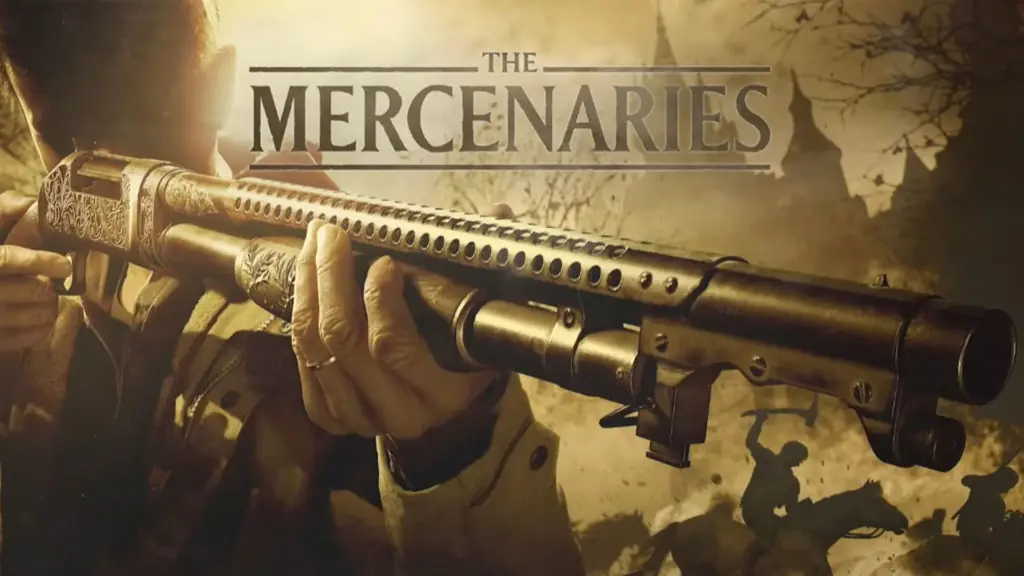 Resident Evil Village is an upcoming survival horror game and the twelfth installment of the Resident Evil Series. Not only does it include an online multiplayer mode, but it's also bringing back one of the all-time fan-favorite modes from previous games: Mercenaries Mode. Here's everything we know so far about Resident Evil Village and its Mercenaries Mode.
Morimasa Sato, director of Resident Evil Village, unveiled the returning Mercenaries Mode in a reveal trailer. It's an additional mode featured in many of the previous Resident Evil games, in which players must reach the end within a given time limit. It's fast-paced, action-packed, and a fan favorite. Not only is the mode coming back for Resident Evil Village, but there are also some new changes, including:
Duke's Emporium.
Abilities.
Mercenaries Mode Shop
Players can now access the Duke's Emporium between areas to pick up some extra weapons or upgrade existing weapons' firepower. Stock up on a powerful shotgun, or maybe an assault rifle, depending on your style of play. There are three options in the store: Supplies, Gunsmithy, The Duke's Purse.
Players can also customize their weapons, improving the Power, Rate of Fire, Reload Speed, and Ammo Capacity. Finding the optimal strategy and build is all part of the fun.
Resident Evil Village Mercenaries Mode Abilities
There are also now abilities in Mercenaries Mode, which can provide various perks such as increasing the damage of specific weapons, providing health buffs, and more. Some of the capabilities include:
Out of Reach: long-distance attacks do more damage.
Adrenaline: health recovers when attacking with a gun.
Shotgun Master: shotgun deals more damage.
Super Guard: damage no longer taken when guarding.
Slow Motion: unknown.
Thick Skinned: damage taken is lower.
Pistol Master: pistol deals more damage.
Agile: speed increases.
Healthy: max health increases.
Corpse Combuster: enemies will likely explode when defeated.
Gruesome Gourmet: recover some health when an enemy is defeated.
Abilities allow for more customization in Mercenaries Mode, allowing players to explore many different playstyles and experiment with different setups. The aim is to provide a rich gameplay experience, with rewards for those who persevere.
Resident Evil Village releases on May 7, 2021, for Microsoft Windows, PlayStation 4, PlayStation 5, Xbox One, Xbox Series X|S, and Stadia.