Who Are the Protagonists in Pokemon Scarlet and Violet?
They want to be the very best.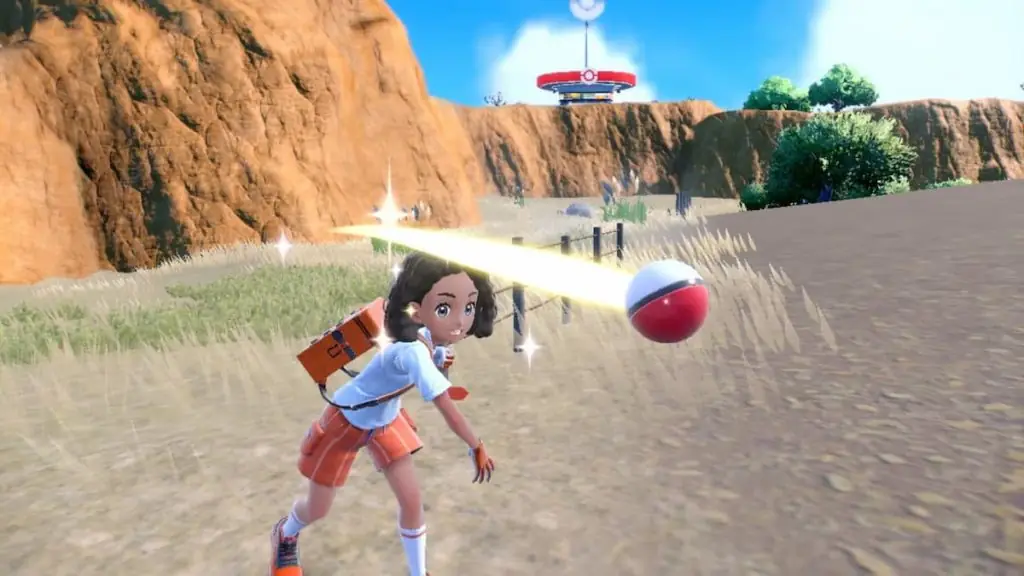 The open-world adventure of the Pokemon Scarlet and Violet set in the Paldea Region will draw you into its vibrant atmosphere from day one. As a student of Naranja/Uva academy (depending if you choose the Scarlet or Violet version), you'll be able to choose and customize your character and interact with a lot of interesting characters. Read on to find out what characters are there, and who can you play as.
Pokemon Scarlet and Violet Protagonists
Pokemon Scarlet and Violet will have you go off on your adventure in the hunt for Pokemons with two main characters – Florian (boy) and Juliana (girl). Their appearance will differ a bit depending on if you're playing Scarlet or Violet. The first one will have the lighter type of clothes with orange details while the latter will have a dark combination with purple.
There are quite a few faces you will meet in the game so here's a list:
Arven is a senior in the academy. He deals with cooking and researching food for Pokemon. Arven lacks battle skills with other Pokemon so there is your opening for helping him.
Brassius is a leader of one of eight Gyms (Artazon Gym) that can be found in the world and can be challenged like any of the other leaders to a battle. His specialty is Grass-type Pokemon.
Clavell is the headmaster of the academy and he will provide a lot of useful advice, so make sure you pay attention. Also, he is a friend of Professor Sada and Turo.
Professor Sada (appears in Pokemon Scarlet) and Professor Turo (appears in Pokemon Violet) are Pokemon professors researching the mystery of the Terastal phenomenon. You will only meet with one depending on which version of the game you play.
Geeta is in charge of the Pokemon League and most skilled Pokemon trainer. Think twice before going into a battle with her.
Grusha is another Gym Leader (Glaseado Gym) and specializes in Ice-type Pokemon.
Iono is Levincia's Gym Leader specializing in Electric-type Pokemon. She is a popular streamer in the Paldea region and likes a lot of attention.
Jacq is an expert in Pokemon biology and the creator of the Pokedex app with information on every Pokemon there is.
Mela is one of the Team Star's five bosses. She runs the Fire crew.
Nemona is one of your friends from a senior year in the academy. As an experienced trainer that can teach you a lot, she loves Pokemon battles and is very skilled at them.
Penny is your shy peer that you encounter from time to time in the academy.
Related: Best Nature for Fuecoco in Pokemon Scarlet and Violet