Pokemon Go adds Galarian Ponyta and Sirfetch'd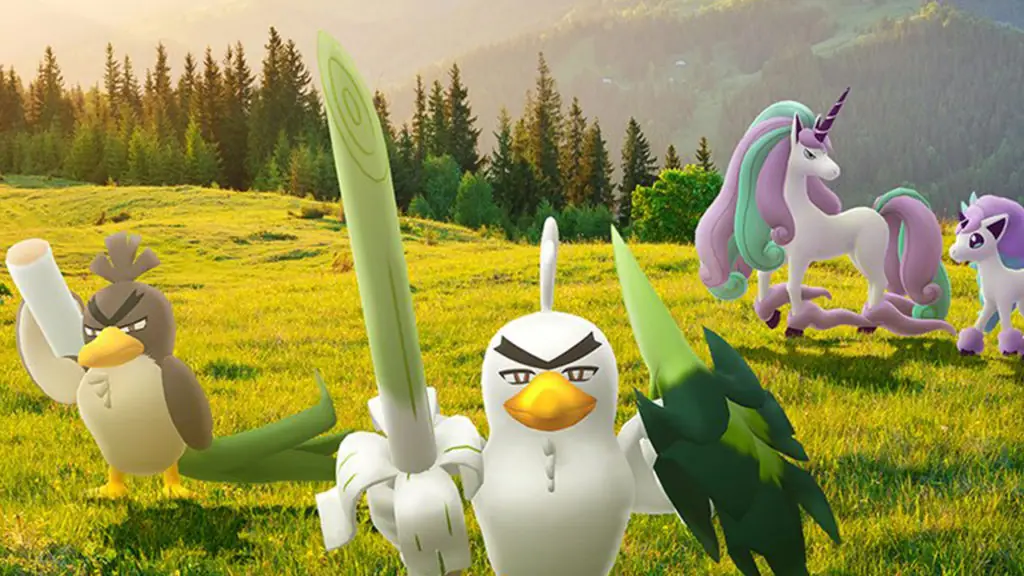 Pokemon Go has added some new Pokemon to the game to celebrate Sword and Shields's second expansion release, The Crown Tundra. The DLC is now available and accessible, and the new Pokemon Go celebration event is underway. Galarian Farfetch'd are now available in the wild, and Galarian Ponyta is a featured Raid Boss. You can also evolve Galarian Farfetch'd into Sirfetch'd. It's exciting news for Pokemon Go players, as Sirfetch'd was previously only available in Pokemon Sword.
You can check out our evolution guide, but if you want the TL;DR, you're going to need to make Farfetch'd your buddy and then get ten excellent throws. It's not as easy as it sounds unless you're already a master at this technique. The evolution method is not the same traditional candy-upgrading evolution trainers are used to doing.
For Galarian Ponyta's evolution, you will need to make sure to have enough candies. After the event, Galarian Farfetch'd, and Galarian Ponyta will only bet obtainable through 7 KM egg hatching. You'll have 24 hours to obtain them in the wild, though, so get to work if you plan to catch them!
Players can also pick up a Crown Tundra uniform from the in-game shop, which will likely stay in the game. The Crown Tundra opens up a new area for Pokemon Sword and Shield and introduces some new modes. Dynamix Adventures brings lots of new Legendary Pokemon to the mix, allowing trainers to collect and discover fresh content from the new region. Another exciting thing to look forward to is that trainers can compete in the Galarian Star Tournament after playing through the game.