PlayStation 5 price and launch date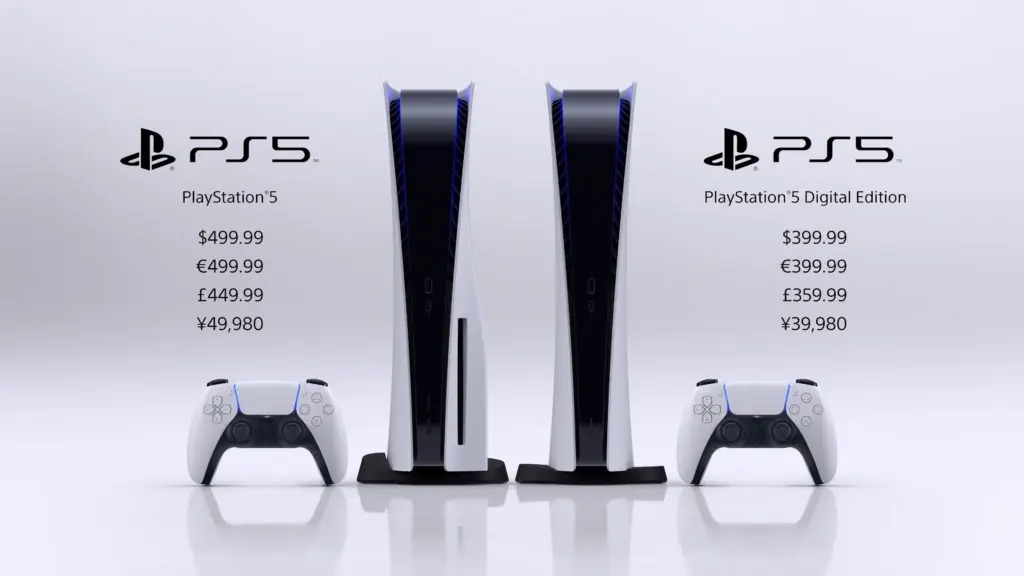 Sony has finally revealed the PlayStation 5 price and launch date for specific regions. On the PS5 showcase earlier today, Sony announced what many PlayStation fans had been patiently awaiting. The price and the launch date of Sony's next-generation consoles are now available. Here's everything you need to know.
PlayStation 5 price and launch date
The PlayStation 5 Standard Edition costs $499, with the Digital Edition costing $399. Both versions of the console are available on November 12 in select regions and November 19 for the remaining areas.
November 12, 2020: US, Japan, Canada, Mexico, Australia, New Zealand, South Korea
November 16, 2020: Rest of the world
Sony's announcement ended ongoing speculation about whether or not the next-gen console would match the Xbox Series X and Series S price. Various new titles were also announced, including Horizon: Forbidden West, Ratchet & Clank, Spider-Man: Miles Morales, etc.
Spider-Man: Miles Morales will be a launch title exclusive to the PlayStation 5. Other exclusive titles, such as Bethesda's Ghostwire: Tokyo and Deathloop, are also coming next year.
Considering the specs of the PlayStation 5, it looks like fans will be getting an excellent value. Here's what's inside Sony's next-gen console:
CPU: 8 Zen 2 Cores @ 3.5 GHz
GPU: 10.28 teraflops 36 CUs @ 2.23 GHz
Memory: 16GB GDDR6
Memory Bandwidth: 448GB/s
Storage: 825GB SSD
External Storage: USB HDD Support
Optical: 4K UHD Blu-ray
Sony PlayStation 5 Standard vs. Digital Edition: what's the difference?
The difference between the two consoles is primarily the lack of a physical disk drive in the Digital Edition. Owners of the Digital Edition cannot play physical media, including PS5 and PS4 disks, and Blu-Ray movies. The Digital Edition has a slimmer profile, most noticeable towards the console's base where the disk drive would be located.
PlayStation 5 pre-orders begin as early as tomorrow at select retailers.