Phasmophobia beta adds a new Prison level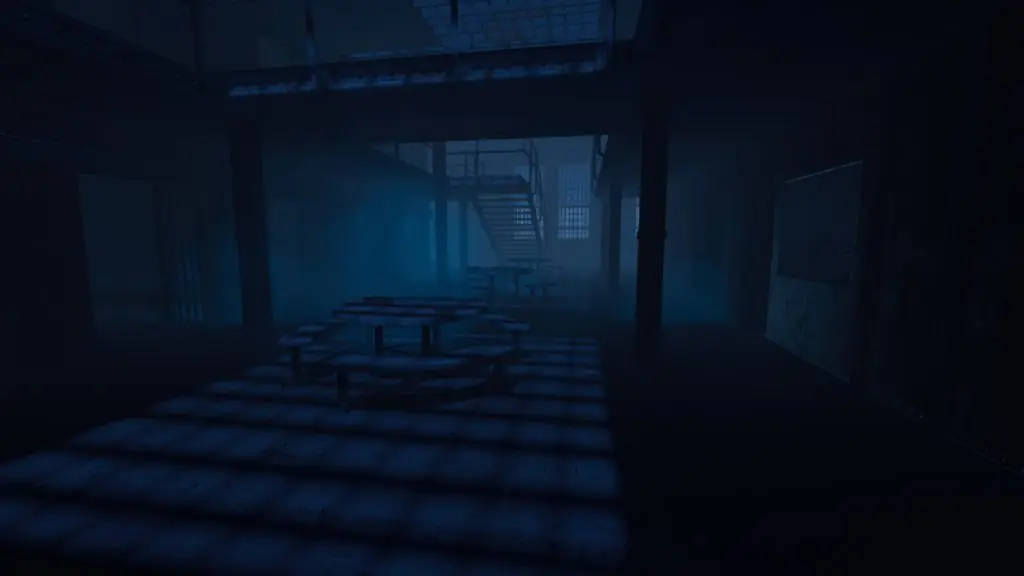 Kinetic Games has just released a brand new level in their popular ghost-hunting co-op game, Phasmophobia. The Prison level has been in the works for a while now, and players can finally try it out by opting into the beta. We first got word of the new level through the Phasmophobia Trello board, where one of the tasks listed was "make a Prison level."
Phasmophobia beta adds a new Prison level
The Prison is one of the game's most significant maps yet, and undoubtedly the spookiest we've seen to date. It's also a professional difficulty level, so be sure to bring all the equipment you can to prepare for it. The new area is currently in beta testing, meaning it still needs some work. Continue reading below to find out how to opt-in to the Phasmophobia beta and help test out the new map.
How to get into the Phasmophobia Beta
To get into the Phasmophobia beta, head over to the official Discord. Go into the roles channel, and give the beta opt-in a thumbs up. After you do that, the beta channels should become available, allowing you to report bugs to the team.
Next, open up your Steam client and head to your library. Find and right-click Phasmophobia, and go to properties. Navigate to the betas tab and select unstable build. Steam will then download any new beta clients, and you can then launch into the Phasmophobia beta.
Phasmophobia beta changelog (November 28, 2020)
Fixes
Potential fix for laggy movement.
Tanglewood: Fixed a bug where taking a photo of the computer monitor counted as evidence.
Fixed a bug where VR players could not hear the door moving sounds.
Fixed a bug where your sanity would sometimes drop when stood in the light in some areas.
. Prison: Fixed a bug where the fingerprints were always showing for the double doors.
Potential fix for multiple of the same map showing on the contract selection screen.
Prison: Fixed a bug where some cctv cameras were showing on the wrong floor.
Prison: Fixed "Chief Security Officer" spelling mistake.
Prison: Fixed several walls that you couldn't place a motion sensor on.
Prison: Fixed a bug where the cell block lights don't turn off when the power turns off.
Prison: Fixed a bug where the Ghost could get stuck in the air in the cell blocks.
Prison: Fixed a bug where VR players couldn't always walk up the stairs.
Prison: Fixed a bug where the dead player fog wasn't set to the correct color.
Prison: Fixed a bug where you could hide inside the infirmary curtains making the Ghost unable to reach you.
Changes
Updated localization.
Some of the Prison sounds have been replaced.
New
Added a new Prison level. This level will always show in the contract selection for the next few updates. This level is also testing out new lighting for the baked light (moon and truck lights) so let me know if there are any graphical glitches.
You can stay up to date with the latest Phasmophobia changes by following the Kinetic Games Trello board here.