Nvidia's 3000 Series Graphics Cards unveiled: 3070, 3080, and 3090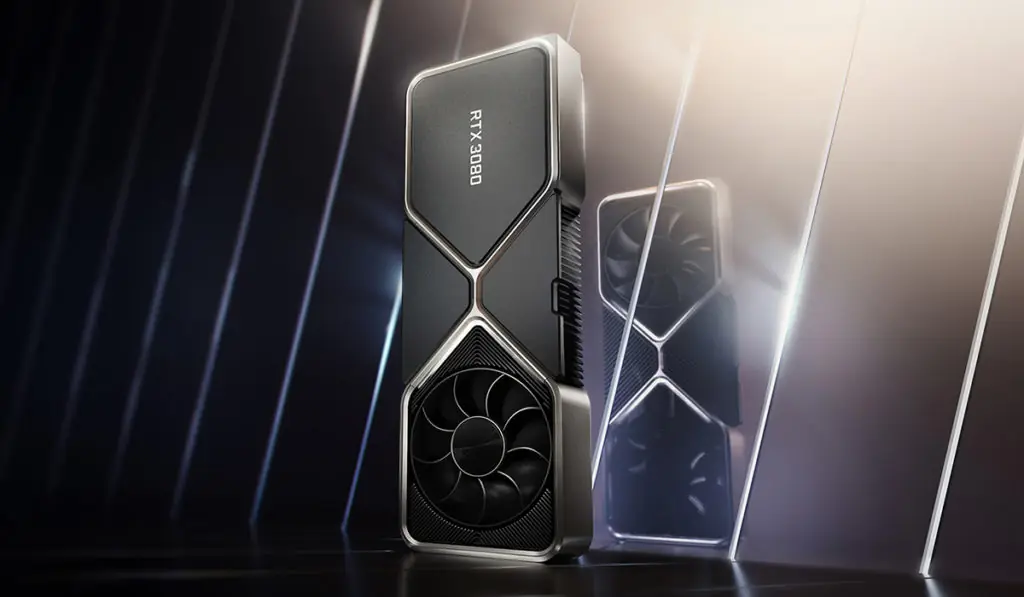 Today, Nvidia reveals its newest generation of video cards for PC gamers everywhere. The next generation of graphics cards is the GeForce RTX 3070, 3080, and 3090. Nvidia's 30 series cards release throughout September and October, depending on the model, and vastly outclass the previous generation's cards.
Performance is not lacking in the new cards, with the low-end 3070 outperforming the top-end GeForce RTX 2080TI. Additionally, players can enjoy the dedicated RT cores in each of the GPUs. The results are better FPS and performance with their innovative ray-tracing lightning technology.
Nvidia's 3000 Series Graphics Cards: 3070, 3080, and 3090 Release Dates
Here's a breakdown of the Nvidia 300 Series card prices and release dates:
GeForce RTX 3070: $499 (October)
GeForce RTX 3080: $699 (September 17)
GeForce RTX 3090: $1499 (September 24)
Nvidia's 3080 will be the new flagship high-end GPU for gamers, with over 2X the performance of the RTX 2080. It boasts 10GB of G6X RAM and a price tag of $699, which is not too bad for a top fo the line video card capable of running any game at 4K and 60 FPS. Gamers looking to include this card in their build will have to wait until its release date on September 17.
For those power-hungry gamers out there, the 3090 is the best of the best. Gaming might not be intensive enough for this card, and you may get better use out of it if you do a lot of rendering in video or animation. However, it can run games at 8K resolution with ray tracing at an impressive FPS count. Be prepared to drop some serious cash on this one, though, because it's price tag is $1499 MSRP. The 3090 also requires three slots and a 750W PSU.
Check out the official launch event video on YouTube down below to learn more about the next generation of video cards: