No Man's Sky Introduces Crossplay Multiplayer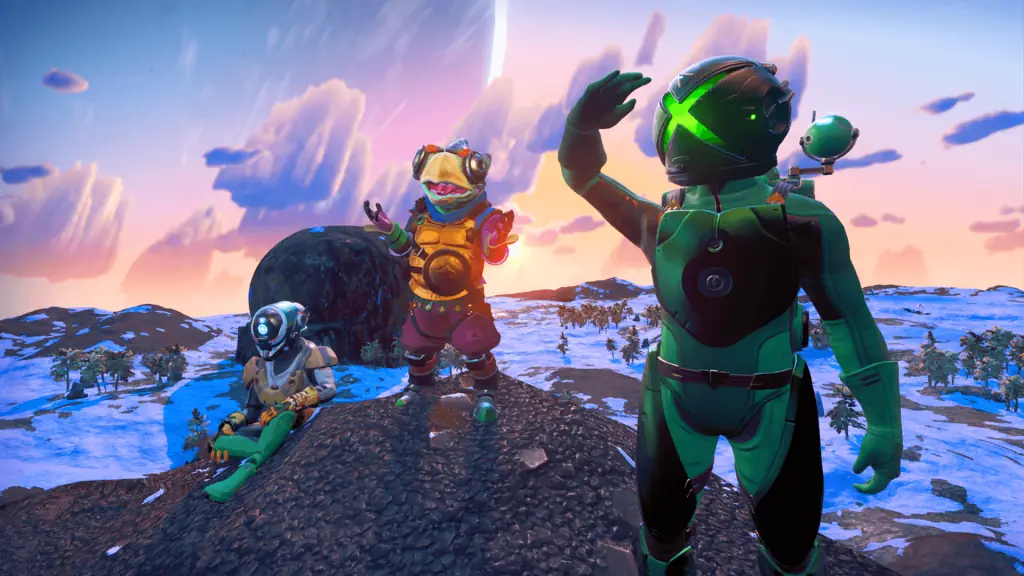 No Many's Sky recently announced that they would be coming to Xbox Game Pass, which is set to release tomorrow on June 11. However, things get even more exciting as No Man's Sky introduces a crossplay multiplayer between PlayStation 4, Xbox One, and PC.
Now, players can explore the vast universe with their friends on other gaming systems. The new crossplay multiplayer will roll out tomorrow for all users on PlayStation 4, Xbox One, and PC. People on any of these systems will now be able to explore, build, trade, and survive cooperatively.
We recently saw EA implement this feature in their new-to-Steam Need for Speed Heat title, and it seems like many other video game publishers are eager to get this set up in their games. Players are long overdue for cross-platform compatibility between all games and consoles, though it is not easy to accomplish.
Sean of the No Man's Sky team notes, "a tremendous amount of work has gone into this update and the underlying technology and systems. We've moved to an entirely new networking architecture, with more flexibility for the future, allowing players to play together regardless of platform. I'm very proud of the team that has worked so hard to make this happen."
The changes coming to the Cross-Platform Multiplayer include:
Replaced the entire network backend, so that players can now make multiplayer connections across all platforms.
Cross-platform groups can be created or joined in-game or from the frontend.
Ambient multiplayer on the Space Anomaly, in space, or on planets, can now match you with players from any platform.
Your platform's icon identifies players from your platform. A controller icon identifies players from another platform.
Other things like chat options, quality of life improvements, and bug fixes will also be addressed in tomorrow's No Man's Sky patch.