Nintendo Indie World Showcase Arrives This Wednesday, Dec. 15
Live-streaming on the Nintendo YouTube channel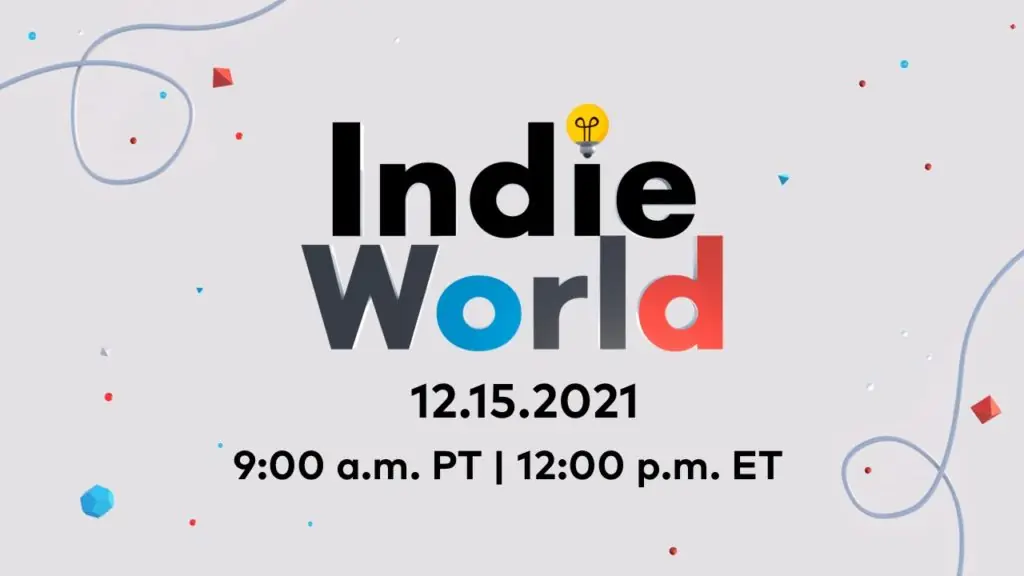 Out of the three main game consoles, the Switch has proven itself to be fairly receptive to smaller game developers. Obviously, the eShop isn't exactly perfect, but it does provide a non-PC platform on which indies can strut their stuff. Also a lot of shovelware, but like I said, it's not perfect. It definitely helps when Nintendo spotlights some standout indies in their regular Indie World presentations, another of which just happens to be on deck for tomorrow!
The next Nintendo Indie World showcase arrives this Wednesday, December 15. The presentation will be live-streamed on Nintendo's YouTube channel at 12:00 PM eastern time, 9:00 AM pacific. According to the announcement tweet, the presentation will last for about 20 minutes, and feature details on some standout indie-developed games.
Nintendo Indie World Showcase Arrives this Wednesday, Dec. 15
Now, I bet I know what you're thinking right now: "is Hollow Knight: Silksong" going to get any new information? And the answer is… I have no idea. I certainly wish I did, as I've been waiting for Silksong myself since it was first revealed during an Indie World showcase back in February of 2019, but since then, Team Cherry has maintained near complete radio silence. If they have something to share with us, they'll do it. If they don't, they won't.
Some folks (and by "some folks," I mean me) have also been waiting for additional news on Sports Story, the sequel to 2017's Golf Story also announced during an Indie World presentation in 2019. Sports Story was supposed to come out in 2020, but was delayed for the obvious 2020 reason, and has gone dark since then. If we could get details on both Silksong and Sports Story, that'd just be lovely.
Nintendo Indie World Showcase Countdown
Here is a countdown to the Nintendo Indie World Showcase on December 15:
Timer expired
Remember to tune into Nintendo's YouTube tomorrow at noon eastern time to catch the event live!