Nintendo Black Friday Deals (2021)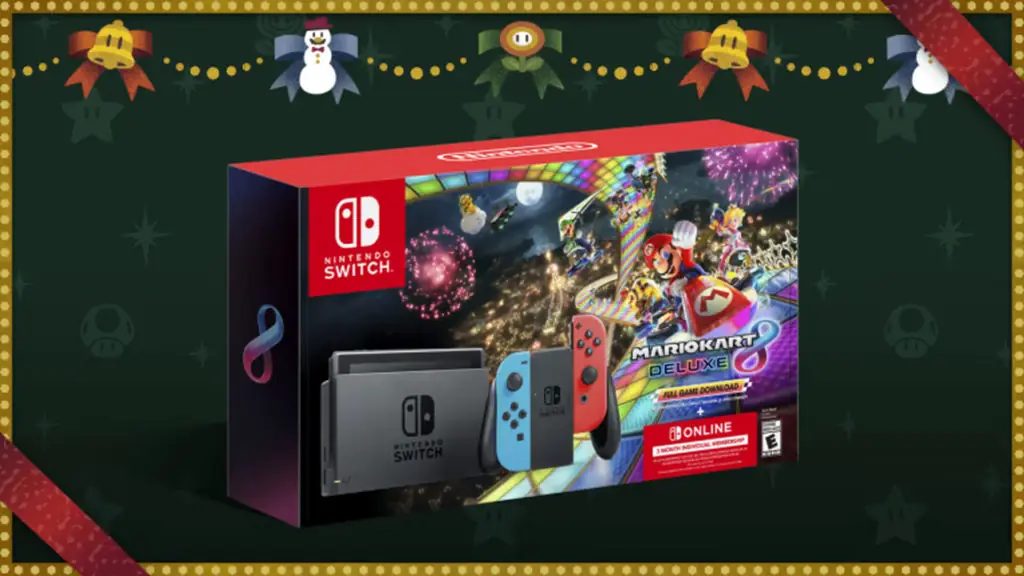 We're in the thick of November, which means the wonders and terrors of Black Friday shopping are right around the corner. I've maintained a strict policy of shopping at home ever since I got slugged by someone's mom over a Pokémon game, and thankfully, game publishers and retailers are more than willing to accommodate that preference. Nintendo in particular is planning on offering several markdowns on Switch products this season for the maybe… four of you who don't have one already. Here's what you need to know about the Nintendo Black Friday deals.
Nintendo is offering the same Switch console bundle this year that they offered back in 2020. For a $299.99 price tag, you can get a Nintendo Switch console, two Joy-Cons included, plus a copy of Mario Kart 8 Deluxe and a three-month individual subscription to Nintendo Switch Online (Expansion Pack not included). If you're curious, all of that together would normally run you about $370. This deal will be available at most major game retailers like Amazon, GameStop and Best Buy starting November 21st, 2021.
Nintendo Black Friday Deals
Besides the hardware, there will also be $20 markdowns on select Nintendo Switch games, bringing each of them to just $39.99. These discounts will be available at the same participating retailers, as well as the Switch eShop in digital format. The discounted games are:
Astral Chain
Fire Emblem: Three Houses
Kirby Star Allies
The Legend of Zelda: Breath of the Wild
The Legend of Zelda: Link's Awakening
New Super Mario Bros. U Deluxe
Paper Mario: The Origami King
Splatoon 2
Super Mario Maker 2
Xenoblade Chronicles: Definitive Edition
There will also be discounts on smaller, digital-only games on the eShop, though Nintendo hasn't listed any particular titles as of writing. Games that rely on peripherals like Mario Kart: Home Circuit and Ring Fit Adventure (which is a great workout tool, by the way) will be discounted as well. Mario Kart: Home Circuit will be available with all included peripherals for $59.99, while Ring Fit Adventure will be available for $54.99. Like the console bundle, these discounts will all be available beginning November 21st.