Nier Creator Yoko Taro Celebrates Series' 12 Anniversary With Crossover Art of All Three Protagonists
Nier, Far, Wherever You Are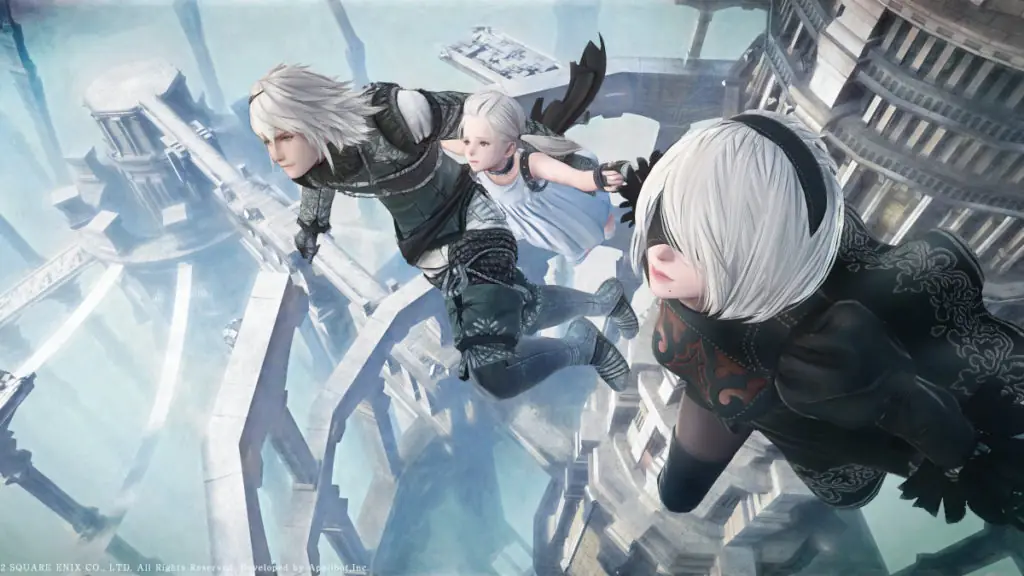 To celebrate the series' 12th anniversary, Drakengard and Nier creator Yoko Taro retweeted a new piece of official art featuring the protagonists of Nier: Replicant, Automata, and Reincarnation.
Nier: Replicant / Gestalt was released on April 22, 2010, for the PlayStation 3 and Xbox 360, depending on the region. If you live in the west and you remember playing this game, odds are good it was Gestalt, as Replicant was exclusive to Japan until 2021, when Nier: Replicant ver. 1.22474487139 released for the PS4, Xbox One and PC. It being a spinoff of Drakengard, the story is set over 1,000 years after the Earth is ravaged by a magical pandemic known as White Chlorination Syndrome.
Nier: Automata was released on February 23, 2017, for the PlayStation 4. It was set much further in the future and is largely disconnected from its predecessor aside from a few moments near the end. Recently, Automata was announced to be getting an anime series produced by Square Enix and Aniplex, with A-1 Pictures handling animation.
Nier: Reincarnation is a mobile game developed by Applibot released on February 18, 2021. While it's set in the same universe as the previous games, it is also the most disconnected from the world at large. In the 12th anniversary art, the protagonists of each game can be seen leaping from what appears to be the setting of Reincarnation. Stay tuned to Gamer Journalist for more on the future of the Nier or Drakengard series if and when it's announced.